New Churchill Phrase & Quote Index
New Churchill Phrase & Quote Index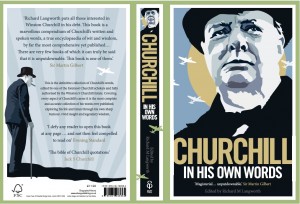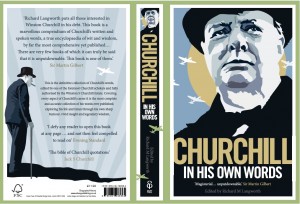 A new Phrase Index to Churchill quotes is available.
My Churchill quo­ta­tions book, Churchill By Him­self, is being updat­ed and cor­rect­ed for a new edi­tion called Churchill in His Own Words, with an even­tu­al e-book ver­sion as well. It con­tains a new Key Phrase Index that will great­ly assist read­ers in find­ing the quo­ta­tion they require.
Since the pag­i­na­tion of the new book will not change (we found only one quote which had to be removed as fic­ti­tious), the Phrase Index can also be used by present own­ers of Churchill By Him­self. For a copy please con­tact me.
This new index con­tains close to 500 Churchill phras­es entries from "Abdul­lah is in Tran­sjor­da­nia where I put him" to "Zion­ism, my heart is full of sym­pa­thy for," and the most famous lines from the immor­tal World War II speeches.
Churchill By Him­self con­tains a 15-page index which includes quite a few key phras­es, while leav­ing many out. There was no room to add more pages, but the pub­lish­ers kind­ly agreed to let me replace the least-used Appen­dix ("The Bib­li­cal Churchill") with a Phrase Index that offers many famil­iar lines read­ers are like­ly to seek.
The list also dou­bles as a handy quick-read for Churchill's wit and wis­dom. Browse through the entries and you're sure to find some that are either famil­iar enough, or intrigu­ing enough, that you'll want to look up the exact words, date and place in the book.
If, even with this tool, you still can't find what you are look­ing for, send me a Tweet (@rmlangworth) or an email.
"The Bib­li­cal Churchill" is not lost. It has been post­ed in three parts on this web­site, start­ing here.
Churchill in His Own Words will be pub­lished by Ebury Press/Random House in Sep­tem­ber 2012.