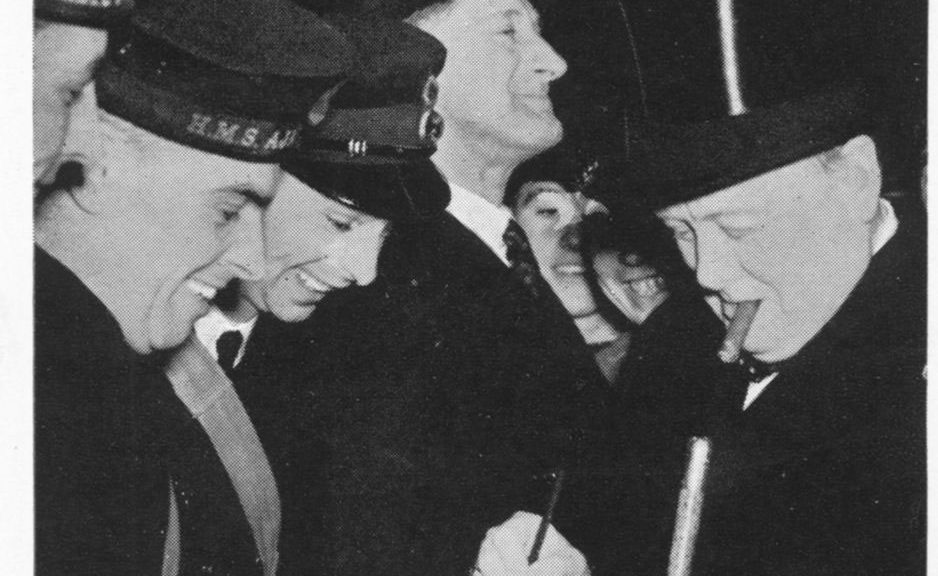 When Presidents and Prime Ministers Would Walk Among Us
There was a time, in a long-ago and inno­cent age, when nation­al lead­ers would walk about unac­com­pa­nied by secu­ri­ty. Some­times, they would even walk alone.
Four such episodes came to mind last week which exem­pli­fy this van­ished era. Ques­tions arrived from col­leagues about Churchill: his encoun­ters with Cana­di­an sol­diers and his North Car­oli­na con­nec­tions. Then The New York Times pub­lished a ret­ro­spec­tive on Woodrow Wil­son, dur­ing the 1918 Paris Peace Con­fer­ence. This was remind­ful of a fourth episode, involv­ing Har­ry Tru­man. The sad­ness is that none of these could have hap­pened in, the last fifty years. Maybe longer.
Walk in Paris: Woodrow Wilson, 1918
The Munic­i­pal Coun­cil of Paris gave Pres­i­dent Wil­son the keys to the City, but they neglect­ed to present him with what is far more essen­tial, a good map book, with which to find his way about the city's intri­cate streets.…