Winston Churchill: Myth and Reality
Winston Churchill: Myth and Reality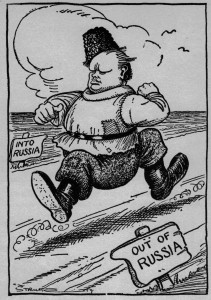 Per the pre­vi­ous post, I append for read­er com­ment the con­tents of my next book, Win­ston Churchill, Myth and Real­i­ty: What Churchill Stood For.
I have writ­ten on most of these mat­ters in the past; the book recasts it afresh. I also acknowl­edge and cross-ref­er­ence the work of experts who know far more than I, par­tic­u­lar­ly in the fields of geneal­o­gy and med­i­cine. I would be glad to hear your thoughts; please use the "con­tact" page.
The his­to­ri­an David Stafford wrote: "Myth only devel­ops and takes hold when the time is right, and the cli­mate has long been ripe for the emer­gence of myths about a wartime hero who stood firm against a total­i­tar­i­an foe and smote an evil empire."
Churchill myth is born both of exag­ger­a­tion and crit­i­cism, cre­at­ed either to glo­ri­fy the record or to bela­bor it. The for­mer I sup­pose is some­what less harm­ful, born of igno­rance. The lat­ter obfus­cate the record and dis­tract us from the truth, some­times intentionally.
Paul Addi­son wrote, "Para­dox­i­cal­ly, I have always thought it dimin­ish­es Churchill to regard him as super­hu­man," Yet Pro­fes­sor Addi­son has no doubt about Churchill's great­ness. The most mem­o­rable words on that sub­ject were by Churchill's offi­cial biog­ra­ph­er, the late Sir Mar­tin Gilbert:
In every sphere of human endeav­our, Churchill fore­saw the dan­gers and poten­tial for evil. Many of those dan­gers are our dan­gers today. Some writ­ers por­tray him as a fig­ure of the past, an anachro­nism, a grotesque. In doing so, it is they who are the losers, for he was a man of qual­i­ty: a good guide for the gen­er­a­tions now reach­ing adulthood.
The aim of this book is to skew­er the most pop­u­lar alle­ga­tions about Churchill, to offer read­ers what he real­ly thought and did, some­times about mat­ters that are still on our minds today—for as Twain wrote, his­to­ry nev­er repeats; but some­times it rhymes.
Youth: Lady Randolph's indiscretions…The parent­age of Jack Churchill…The Men­ace of Education….The death of Lord Ran­dolph…Women's Suf­frage.
Young Par­lia­men­tar­i­an: The loss of the Titan­ic…The unpleas­ant­ness on Sid­ney Street…"The sullen feet of march­ing men in Tony­pandy"…Irish inde­pen­dence.
World War I: War­mon­ger image, peace­mak­er reality…Defense of Antwerp…Dar­d­anelles and Gal­lipoli…Sink­ing the Lusi­ta­nia…Chem­i­cal war­fare...America's involve­ment in the Great War.
Between the World Wars: "Tak­ing more out of alcohol"…"The foul baboon­ery of Bol­she­vism"…Tri­al by Jew­ry…"Half-Naked Fakir"…"The Truth About Hitler."
World War II: Broad­cast­ing the war speeches…Refugees and ene­my aliens…Torture as tool or ter­ror…Bomb­ing of Coven­try…Pearl Har­bor…The Holo­caust…Famine in Ben­gal…Destruc­tion of Monte Cassi­no…Over­tures to Mus­soli­ni…Feed­ing occu­pied Europe…Fire­bomb­ing Dres­den.
Post­war Years: The fate of East­ern Europe…Nuking the Soviets…The Con­ser­v­a­tive Party…"Only to have accom­plished noth­ing in the end."
Appen­dix: "Things That Go Bump in the Night" (so far-fetched that they defy cat­e­go­riz­ing). Con­vert­ing to Islam…A life twice-saved by Alexan­der Flem­ing...Engi­neer­ing the Wall Street Crash…The myths of the Black Dog and an unhap­py marriage.