Unpunctuality: Churchill's Vice
Unpunctuality: Churchill's Vice
I have been told that when Churchill arrived late for a meet­ing with the Queen, express­ing his regret by say­ing, "My sin­cere apolo­gies madam, I start­ed too late." But I haven't found any ref­er­ence to this. Can you help? —A.P.-H., England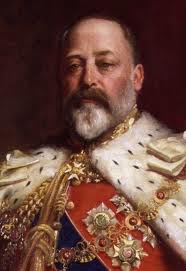 This famous late show was not with the Queen but with the Prince of Wales, lat­er Edward VII (1901-10). Robert Lewis Tay­lor, in Win­ston Churchill: An Infor­mal Study of Great­ness (New York Dou­ble­day, 1952, 16) writes:
As a very young sub­al­tern, he once kept the Prince of Wales and a din­ner par­ty of twelve wait­ing for near­ly an hour. The prince, a grand eater and in the black­est kind of mood, refused to go in until the chancy num­ber of thir­teen was made four­teen by the dila­to­ry guest. When Churchill arrived, he was asked the mean­ing of this unseem­ly breach of good man­ners. "Do you have an excuse, young man?" inquired the prince, before a draw­ing room full of starved nobil­i­ty. "Indeed I have, Sire," explained the unusu­al boy. 'I start­ed too late.'
The only prob­lem here is that he would not have addressed the Prince of Wales as "Sire" but rather as "Sir" or "Your Roy­al High­ness." Tay­lor wrote an illu­mi­nat­ing book with many unique insights, but his lack of foot­notes makes track­ing his quo­ta­tions dif­fi­cult. But Churchill him­self con­firmed this incident…
Churchill was habit­u­al­ly and incur­ably late, as he con­fessed in his auto­bi­og­ra­phy, where he dates the encounter as 1896: "I real­ized that I must be upon my best behav­iour: punc­tu­al, sub­dued, reserved, in short dis­play all the qual­i­ties with which I am least endowed."
Lat­er he added: "I do think unpunc­tu­al­i­ty is a vile habit, and all my life I have tried to break myself of it." —Churchill, My Ear­ly Life (Lon­don: But­ter­worth, 1930, 107).
Churchill nev­er quite suc­ceed­ed in cur­ing him­self of this habit. As his wife and chief crit­ic once remarked: "Win­ston is a sport­ing man. He always likes to give the train a chance to get away."
See Churchill By Him­self for more quotes on Churchill's per­son­al habits.