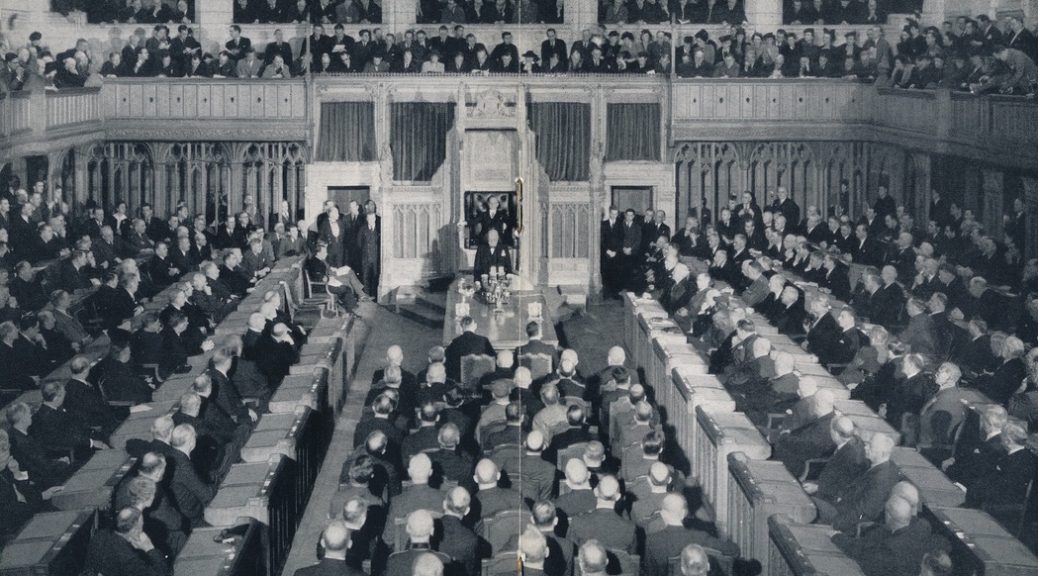 Churchill, Canada and the Perspective of History (Part 3)
Per­spec­tive of His­to­ry: Address to the Churchill Soci­ety of Ottawa, Ontario, Cana­da, on Sir Winston's 144th birth­day, 30 Novem­ber 2018 (Part 3). We were kind­ly host­ed at Earn­scliffe by the British High Com­mis­sion­er, Susan le Jeune d'Allegeershecque.
Perspective, 144 Years On
Con­clud­ed from Part 2…. "The great move­ments that under­lie history—the devel­op­ment of sci­ence, indus­try, cul­ture, social and polit­i­cal structures—are pow­er­ful, almost deter­mi­nant," wrote Charles Krautham­mer.
Yet every once in a while, a sin­gle per­son aris­es with­out whom every­thing would be dif­fer­ent. In recent times, only Churchill car­ries that absolute­ly required cri­te­ri­on: indis­pens­abil­i­ty… Take away Churchill in 1940 [and] Hitler would have achieved what no oth­er tyrant, not even Napoleon, had ever achieved: mas­tery of Europe.…