When Churchill Read Mein Kampf
When Churchill Read Mein Kampf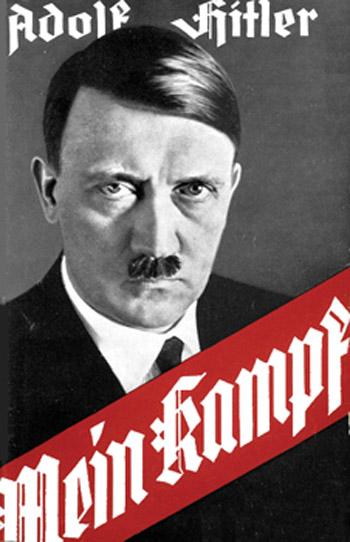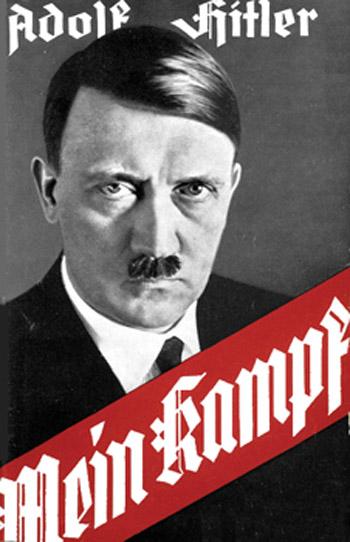 When did Churchill read Mein Kampf? The ques­tion came up in a Finest Hour quiz and the answer was: "In trans­lat­ed excerpts, and then in its entire­ty when E.J. Dugdale's trans­la­tion into Eng­lish was pub­lished in 1933."
Gor­don Craig's "Churchill and Ger­many" in Robert Blake and Wm. Roger Louis, eds., Churchill: A Major New Assess­ment of His Life in Peace and War, states: "Churchill seems at one time to have read an ear­ly trans­la­tion of Mein Kampf; but he cer­tain­ly did not have more than a news­pa­per reader's knowl­edge of the nature of Hitler's par­ty or its cur­rent views on for­eign policy.
This is accu­rate but not dis­pos­i­tive. Per­haps that was true up to the mid-1930s, but Churchill began ref­er­enc­ing Mein Kampf close­ly in his arti­cle "The Truth About Hitler" (Strand Mag­a­zine, Novem­ber 1935, reprint­ed in Great Con­tem­po­raries (1937).
The Col­lect­ed Essays of Sir Win­ston Churchill (4 vols., Lon­don: 1975) are invalu­able but unfor­tu­nate­ly rare and expen­sive. Check­ing them I found two more Churchill quo­ta­tions from Mein Kampf:
In "The Colony Rack­et" (1938) Churchill wrote:
Bis­mar­ck spoke his true mind when he said round­ly: 'I want no colonies.' In his view, they led to 'man­i­fold and unde­sir­able dis­putes' and were 'only good for pro­vid­ing jobs.' There was a time when Herr Hitler was of the same opin­ion. 'The sole hope of suc­cess for a ter­ri­to­r­i­al pol­i­cy nowa­days is to con­fine it to Europe, and not to con­fine it to places such as the Cameroons,' he wrote in Mein Kampf.
In "Will Hitler Make Napoleon's Mis­takes?" (1939) Churchill wrote:
His phi­los­o­phy is set forth in Mein Kampf which is, at the best, a good war-cry by which a beat­en nation could recov­er its strength from som­no­lent vic­tors. No lib­er­al-mind­ed man dis­putes about another's reli­gion. We have all adopt­ed nowa­days the max­im of Fred­er­ick the Great: 'Every­one must get to Heav­en in his own way.' But speak­ing with prop­er rev­er­ence, one haz­ards the opin­ion that the Gospel of Christ will still be preached among men, and espe­cial­ly in Ger­many, long after the resus­ci­tat­ed wor­ship of Thor and Odin, of Pagan­ism and race ascen­dan­cy has died out. Napoleon did not seek to start a new reli­gion, whether found­ed on race or revelation.
Clear­ly, Churchill had read Mein Kampf very thor­ough­ly by then. The key ref­er­ence is in Mar­tin Gilbert's Offi­cial Biog­ra­phy, Win­ston S. Churchill, Com­pan­ion Vol­ume 5, Part 3The Com­ing of War 1936-1939 (Lon­don: Heine­mann, 1982), 122: a 29 April 1936 let­ter to WSC from his friend and sup­port­er, the Duchess of Atholl:
I for­got, when I wrote the oth­er day, to thank you for return­ing my copy of the Eng­lish trans­la­tion of Mein Kampf. I won­der if I now might have the 2 vol­umes of the Ger­man orig­i­nal, and the black book 'Nazism: an assault on civ­i­liza­tion' which I lent you along with the Eng­lish translation?
Nazism: an Assault on Civ­i­liza­tion, by Pierre van Paassen and James Water­man Wise, was pub­lished in New York in 1934. The Duchess wrote Churchill sev­en weeks after Hitler annexed the Rhineland, though she does not state when she loaned him the books.
We may con­clude that Churchill read an ear­ly trans­la­tion of Mein Kampf cir­ca 1933. But his essays reveal that he had reviewed the book in detail in 1935 or 1936 (though he did not read Ger­man he might have had translations)—around the time of the Rhineland, Hitler's first ter­ri­to­r­i­al for­ay out­side Germany.