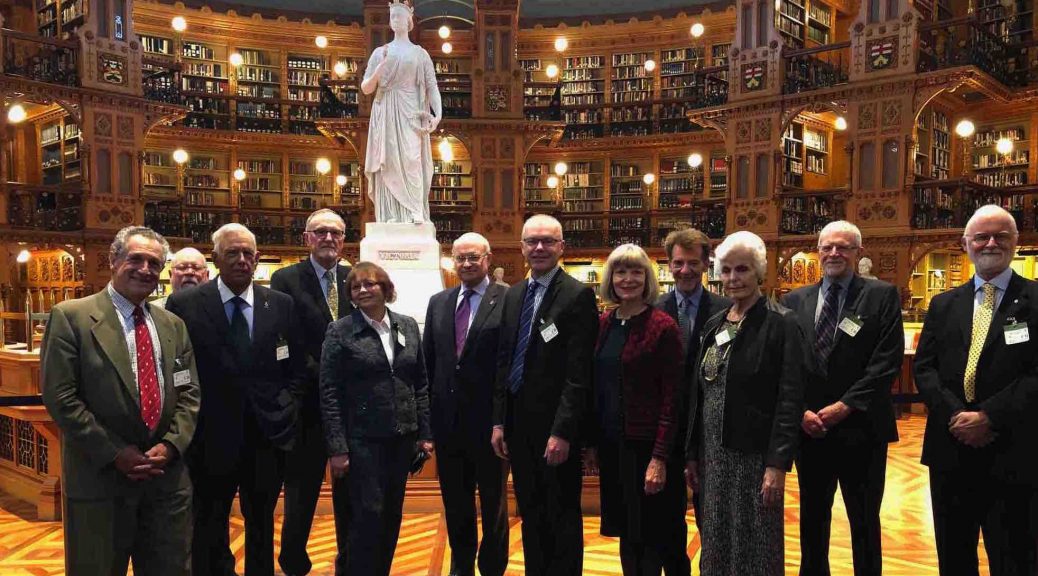 Churchill, Canada and the Perspective of History (Part 1)
Address to the Sir Win­ston Churchill Soci­ety of Ottawa, Ontario, Cana­da, on Churchill's 144th birth­day, 30 Novem­ber 2018 (Part 1). We were kind­ly host­ed at Earn­scliffe by the British High Com­mis­sion­er, Susan le Jeune d'Allegeershecque.
Churchill and Canada, 144 Years On
Richard, Bar­bara and Ron Cohen in the Sen­ate Cham­ber.
I thank Ron Cohen. And return his com­pli­ments. I thank him for his scholarship—especially his great Bib­li­og­ra­phy of the Writ­ings of Sir Win­ston Churchill, which is one of the eight or ten stan­dard works on Win­ston Churchill. And for his prowess as bag man, help­ing me emp­ty the book­shops of Hay-on-Wye, which he has just described to you.…