Did Churchill Ever Admire Hitler? 2/3
Did Churchill Ever Admire Hitler? 2/3
Part 2: "Friend­ship with Ger­many" ,,,con­tin­ued from Part 1
Churchill's crit­ics some­times quote sen­tences which they think came from his orig­i­nal Hitler arti­cle or Great Con­tem­po­raries, among which this is the most common:
One may dis­like Hitler's sys­tem and yet admire his patri­ot­ic achieve­ment. If our coun­try were defeat­ed, I hope we should find a cham­pi­on as indomitable to restore our courage and lead us back to our place among the nations.
In fact this pas­sage is from Churchill's arti­cle in the Evening Stan­dard, 17 Sep­tem­ber 1937: "Friend­ship with Ger­many" (Cohen C548), sub­se­quent­ly reprint­ed in Churchill's book of for­eign affairs essays, Step by Step (Lon­don: Thorn­ton But­ter­worth, 1939, Cohen A111).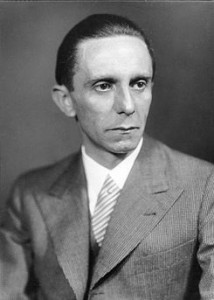 Churchill wrote: "I find myself pil­lo­ried by Dr. Goebbels' Press as an ene­my of Ger­many. That descrip­tion is quite untrue." He had made many efforts on Germany's behalf in recent years, Churchill con­tin­ued, but it was his duty to warn against Ger­man rear­ma­ment: "I can quite under­stand that this action of mine would not be pop­u­lar in Ger­many. Indeed, it was not pop­u­lar any­where. I was told I was mak­ing ill-will between the two countries."
Then Churchill adds some­thing that is per­haps rel­e­vant to present-day situations:
I drew atten­tion to a seri­ous dan­ger to Anglo-Ger­man rela­tions which aris­es out of the organ­i­sa­tion of Ger­man res­i­dents in Britain into a close­ly-knit, strict­ly dis­ci­plined body. We could nev­er allow for­eign vis­i­tors to pur­sue their nation­al feuds in the bosom of our coun­try, still less to be organ­ised in such a way as to effect our mil­i­tary secu­ri­ty. The Ger­mans would not tol­er­ate it for a moment in their coun­try, nor should they take it amiss because we do not like it in ours.
Con­clud­ed in Part 3…