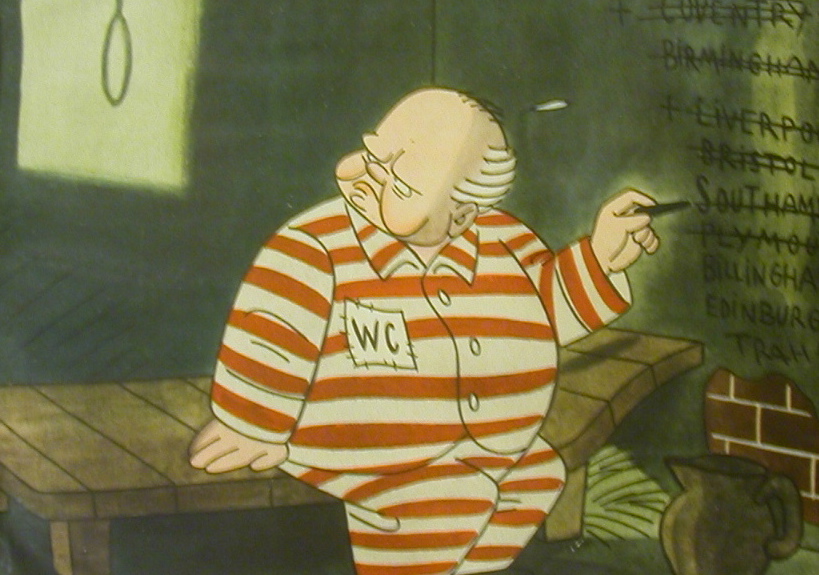 Assault on Winston Churchill, 2018: A Reader's Guide
Assault on Winston Churchill, 2018: A Reader's Guide
Assault count: Since I am los­ing track, I thought it would be con­ve­nient to cre­ate an index to smears of Win­ston Churchill fol­low­ing the film
Dark­est Hour.
Note the sim­i­lar­i­ty of top­ics. Many writ­ers feed off each oth­er, repeat­ing the same dis­proven argu­ments. Nev­er do they check Churchill quotes or
The Churchill Doc­u­ments
—which prove them irre­triev­ably wrong. The order is most recent first.
.
Assault and battery…
Assault of 10 Octo­ber: His­to­ri­an Andrew Roberts was attacked for over­look­ing old chest­nuts list­ed below, and two new ones. Appar­ent­ly Churchill drove Gertrude Bell to sui­cide and deval­ued the pound. Some­how, how­ev­er, when he ran the trea­sury, the pound gained in val­ue.
Response on this web­site.
Assault of 5 Octo­ber: Retired U.S. astro­naut
Scott Kel­ly
tweet­ed a point about civic decen­cy:
"One of the great­est lead­ers of mod­ern times, Sir Win­ston Churchill said, 'in vic­to­ry, mag­na­nim­i­ty.'"
Matthew D'Ancona nice­ly wrote in the
Evening Stan­dard:
"Like a mete­or storm bom­bard­ing a cap­sule in orbit, furi­ous trolls attacked him on social media." Churchill was "as good as Hitler." He was respon­si­ble for the Ben­gal Famine. He was a big­ot, mass-mur­der­er and racist. Kel­ly fold­ed like a three-dol­lar suit­case. "Did not mean to offend by quot­ing Churchill. My apolo­gies. I will go and edu­cate myself fur­ther on his atroc­i­ties, racist views which I do not sup­port." This load of ven­om was also refut­ed by
Andrew Roberts in the Dai­ly Tele­graph:
"Of course Churchill was a great leader. It was utter­ly craven of Scott Kel­ly to apol­o­gise for say­ing so." (Text avail­able upon request.)
* * *
* * *
Near­ly forty years ago an equal­ly great Churchill per­for­mance, Robert Hardy in The Wilder­ness Years, was received with equal acclaim by press and pub­lic. There was no cho­rus of hate, no trumped-up charges, no hint that Churchill's over­all record was in any way debat­able. Alas times have changed.