"Rascals, Rogues and Freebooters"
xxxxxxxxx
"Power will go to the hands of rascals, rogues, freebooters; all Indian leaders will be of low calibre & men of straw. They will have sweet tongues and silly hearts. They will fight amongst themselves for power and India will be lost in political squabbles. A day would come when even air and water would be taxed in India."

The statement above is attributed to Winston Churchill. I cannot find it, as a speech or in a book. Where can I find it? Although it is widely and increasingly quoted in the Indian press and, given what is happening, he seems to have been prophetic! —K.P., India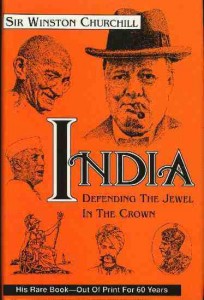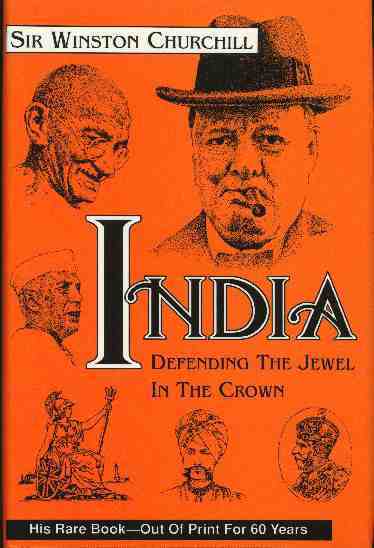 I searched for this line, and isolated key word combinations (rascals, etc.), without success. It sounds like his early sentiments toward the Congress Party, but I cannot confirm that he said these words.
Churchill was more nuanced about than is commonly understood. For instance, he defended the Indian minority in South Africa. when he was at the Colonial Office in 1906. This left  Gandhi quite favorably disposed toward him. In 1935, Churchill sent this message to Gandhi:
I do not care whether you are more or less loyal to Great Britain. I do not mind about education, but give the masses more butter….Tell Mr. Gandhi to use the powers that are offered and make the thing a success….I am genuinely sympathetic towards India. I have got real fears about the future…But you have got the things now; make a success and if you do I will advocate your getting much more.
Gandhi, Birla, Nehru
Churchill wrote this to Ghanshyam Das Birla, a Gandhi supporter who had lunched with Churchill at Chartwell. Birla repeated the conversation. Gandhi replied: "I have got a good recollection of Mr. Churchill when he was in the Colonial Office and somehow or other since then I have held the opinion that I can always rely on his sympathy and goodwill."
Part of Churchill's friendly overture to Gandhi in 1935 was prompted by Gandhi's (and Birla's) defense of the Dalit, or Untouchables.
Remember also that twenty years later, Churchill became quite friendly with Nehru, whom he thought no rascal, partly because they were both Harrow Old Boys. Churchill By Himself, page 163:
I have worked very hard with Nehru. I told him he should be the light of Asia, to show all those millions how they can shine out, instead of accepting the darkness of Communism.      —18 February 1955, WSC to Eden's private secretary Evelyn Shuckburgh.
Arthur Herman's 2008 book Gandhi and Churchill is a brilliant piece of writing that is fair and balanced toward both leaders, and effectively captures their mutual generosity of soul. The sins of past and present politicians aside, Churchill would be as proud as Gandhi over the democracy that is modern India.