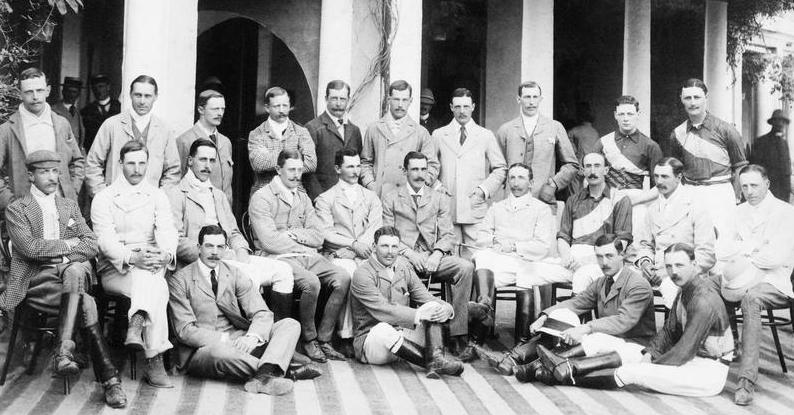 "Rascals, Rogues and Freebooters": Churchill and India
"Rascals, Rogues and Freebooters": Churchill and India
"Rascals, Rogues and Freebooters"
"Pow­er will go to the hands of ras­cals, rogues, free­boot­ers; all Indi­an lead­ers will be of low cal­i­bre & men of straw. They will have sweet tongues and sil­ly hearts. They will fight amongst them­selves for pow­er and India will be lost in polit­i­cal squabbles."
The state­ment above is attrib­uted to Churchill. I can­not find it, as a speech or in a book. Although it is wide­ly and increas­ing­ly quot­ed in the Indi­an press and, giv­en what is hap­pen­ing, he seems to have been prophet­ic! —K.P., India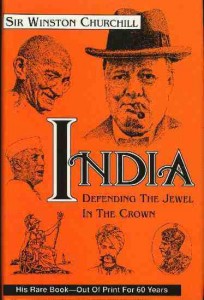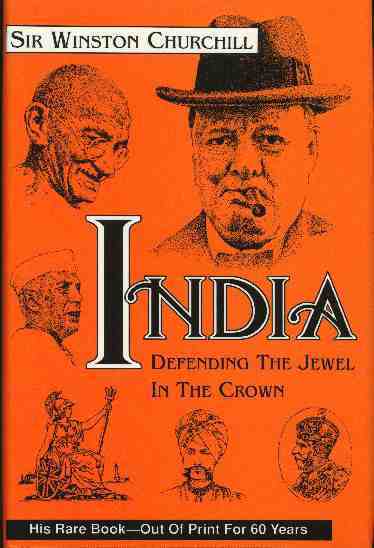 This post has the dis­tinc­tion of engen­der­ing the most com­ment among the 500 on my web­site. I found no ref­er­ences in his 20 mil­lion word canon to "ras­cals, rogues or free­boot­ers" or "low cal­i­bre." How­ev­er, he did refer to the Con­gress lead­ers as "men of straw" on 6 March 1947, in con­demn­ing their rush toward inde­pen­dence before bor­ders of a sub­di­vid­ed sub­con­ti­nent were resolved. (See my quo­ta­tions book, Churchill by Him­self, Chap­ter 11, Nations…India.)
"Genuinely sympathetic…"
Churchill was more nuanced about India than is com­mon­ly under­stood. For instance, he defend­ed the Indi­an minor­i­ty in South Africa when he was at the Colo­nial Office in 1906. This left Gand­hi quite favor­ably dis­posed toward him. In 1935, Churchill, who had soft­ened his view of the Mahat­ma, sent this mes­sage to Gandhi:
I do not care whether you are more or less loy­al to Great Britain. I do not mind about edu­ca­tion, but give the mass­es more but­ter…. Tell Mr. Gand­hi to use the pow­ers that are offered and make the thing a suc­cess…. I am gen­uine­ly sym­pa­thet­ic towards India. I have got real fears about the future… But you have got the things now; make a suc­cess and if you do I will advo­cate your get­ting much more.
Gandhi, Birla, Nehru
Churchill wrote this to Ghan­shyam Das Bir­la, a Gand­hi sup­port­er who had lunched with Churchill at Chartwell. Bir­la repeat­ed the con­ver­sa­tion. Gand­hi replied: "I have got a good rec­ol­lec­tion of Mr. Churchill when he was in the Colo­nial Office and some­how or oth­er since then I have held the opin­ion that I can always rely on his sym­pa­thy and good­will." A Hin­du nation­al­ist assas­si­nat­ed Gand­hi on 30 Jan­u­ary 1948. Churchill issued a state­ment the same day, express­ing his shock at "this wicked crime."
Part of Churchill's chang­ing views toward Gand­hi in 1935 was prompt­ed by Gandhi's (and Birla's) defense of the Dalit, or Untouch­ables. Remem­ber also that twen­ty years lat­er, Churchill became quite friend­ly with Nehru, whom he thought no ras­cal, part­ly because they were both Har­row Old Boys. To Eden's pri­vate sec­re­tary Eve­lyn Shuck­burgh, WSC wrote in 1955:
I have worked very hard with Nehru. I told him he should be the light of Asia, to show all those mil­lions how they can shine out, instead of accept­ing the dark­ness of Communism.
Arthur Herman's 2008 book Gand­hi and Churchill is a bril­liant piece of writ­ing that is fair and bal­anced toward both lead­ers, and effec­tive­ly cap­tures their mutu­al gen­eros­i­ty of soul. The sins of politi­cians aside, Churchill would be as proud as Gand­hi over the democ­ra­cy that is mod­ern India.
2017:
Repub­lished with read­er com­ments, below. This post has drawn the most com­ments of any on this website.