Churchill Libeled by Alfred Douglas
Churchill Libeled by Alfred Douglas
I came across info that aris­to­crats libeled Churchill over the Bat­tle of Jut­land, say­ing he was work­ing for Rothchilds. Can you help? —PB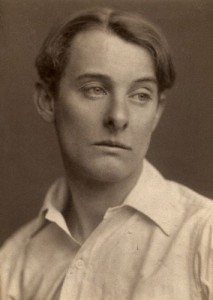 You refer to the 1917 accu­sa­tion by Lord Alfred Dou­glas (1870-1945), poet son of the 9th Mar­quess of Queens­ber­ry and some­time friend of Oscar Wilde, that Churchill had prof­it­ed by £40,000 by manip­u­lat­ing the press with false com­mu­niques after the Bat­tle of Jut­land (1916).
Dou­glas, a fla­grant anti-Semi­te, claimed that Churchill, in the pay of his Jew­ish banker friend Sir Ernest Cas­sel, arranged for the gov­ern­ment to announce a naval defeat at Jut­land (which it did), after which British stocks col­lapsed in New York (which they did). Churchill then alleged­ly issued a state­ment (which he did) say­ing it wasn't such a defeat after all (he was asked to do this by the gov­ern­ment to boost pub­lic morale). The stocks rebound­ed and Cas­sel and his friends, who had alleged­ly bought low, alleged­ly sold high. To bol­ster his case, Dou­glas point­ed to Churchill's bach­e­lor flat at 12 Bolton Street, where Cas­sel had pro­vid­ed the fur­ni­ture when Churchill had moved there in 1905.
In 1923 on Churchill's behalf the Crown filed a crim­i­nal libel action against Dou­glas. Churchill tes­ti­fied, deny­ing the accu­sa­tions ,or any con­tact with Cas­sel or his friends con­cern­ing the Bat­tle of Jut­land. Dou­glas was found guilty and sen­tenced to six months in prison.
A hap­py post­script: in 1940, Lord Alfred Dou­glas sent Churchill a poem of praise and hope for his war lead­er­ship, which Churchill accept­ed with his typ­i­cal magnanimity.
More details are in Mar­tin Gilbert's Win­ston S. Churchill, bio­graph­ic Vol­ume V (avail­able from Hills­dale Col­lege Press), his 1994 book In Search of Churchill,and Lord Alfred Dou­glas' Wikipedia entry.