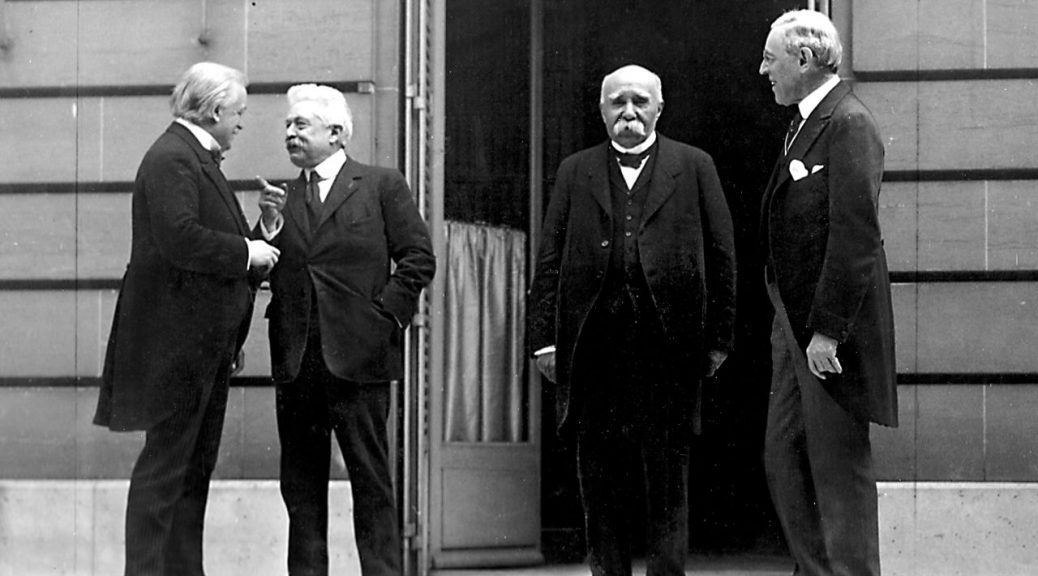 "Squeeze Germany until the Pips Squeak"
"Squeeze Germany until the Pips Squeak"
Writ­ing in the Ari­zona Repub­lic, Clay Thomp­son prop­er­ly cor­rects a read­er. It was not Churchill who coined the phrase, "we shall squeeze Ger­many until the pips squeak." Mr. Thomp­son cor­rect­ly replied that the author was like­ly Sir Eric Camp­bell-Ged­des, First Lord of the Admi­ral­ty in 1917-19. No soon­er had Ged­des uttered it than the line was ascribed to Prime Min­is­ter David Lloyd George. It worked well in the 1918 British gen­er­al elec­tion, which Lloyd George hand­i­ly won.
Lloyd George was per­son­al­ly not revenge-mind­ed. But as a politi­cian he was all too ready to adopt the pop­u­lar cry "Hang the Kaiser." (Pun­ish­ing the Kaiser was resist­ed by very few besides Churchill. A dan­ger­ous vac­u­um, Churchill warned, might occur if the Hohen­zollerns were deposed.)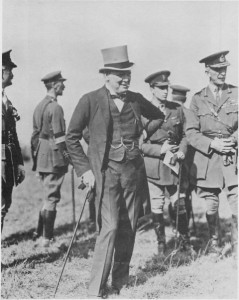 Churchill, as Thomp­son says, crit­i­cized severe ret­ri­bu­tion against Ger­many at the time. He con­tin­ued to say so in The World Cri­sis, his mem­oir of World War I. He was true to his max­im, "In vic­to­ry, mag­na­nim­i­ty." As Sec­re­tary of State for War in 1918-19, Churchill argued that the Allies should ship boat­loads of food to block­ad­ed Ger­many after the Armistice. Lenient terms, he added, should be offered the defeat­ed enemy.
Squeezing Germany
"Squeez­ing Ger­many until the pips squeak" was a good vote-get­ting slo­gan, but it is too sweep­ing to say that the peace of 1919 led direct­ly to Hitler. As the his­to­ri­an R.J.Q. Adams wrote:
Britain required a restored Ger­many, returned to eco­nom­ic sta­bil­i­ty…. Though defeat­ed, Ger­many remained a uni­fied vital nation of more than 60 mil­lion souls who had fought the British and French to a stand­still on the west­ern front for more than three years. Her recov­ery, regard­less of the desires of her for­mer ene­mies, was vir­tu­al­ly inevitable. It is not dif­fi­cult to see why there were many to whom appeas­ing such a nation was attractive.
"Squeez­ing" was the adver­tised approach, at least in pub­lic, of most Allied lead­ers. It com­mit­ted Ger­many to vast repa­ra­tions, con­tribut­ing (but not sole­ly caus­ing) an eco­nom­ic col­lapse in the 1920s. We should not how­ev­er over­rate this. The Ger­mans paid many mil­lions in repa­ra­tions. But they also received about 50 per­cent more than that in US loans.
Of course it can be argued that with­out the drain of repa­ra­tions, the Ger­man state would have been bet­ter able to with­stand post­war eco­nom­ic chaos that led in due course to Hitler. But oth­er aspects of the treaty were also ques­tion­able. For exam­ple, Churchill argued that the return of Germany's for­feit­ed colonies, was a real­is­tic form of appeasement.
Thanks to Clay Thomp­son for punc­tur­ing this par­tic­u­lar instance of "Churchill­lian Drift."