Near-Treasonous Dukes?
Near-Treasonous Dukes?
The Dukes of Wind­sor and West­min­ster are attacked for their "near-trea­so­nous activ­i­ty" and "overt sup­port of the Third Reich." In an Amer­i­can Spec­ta­tor review of Sleep­ing with the Ene­my: Coco Chanel's Secret War (Dec/Jan 2011-12) Roger Kaplan says Win­ston Churchill did not turn against those "top toffs"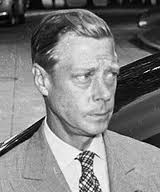 "Near-trea­so­nous" and "overt sup­port" are going some in describ­ing actions of the Dukes, and should be dis­count­ed. Rea­son: They may have been "toffs," but they count­ed for lit­tle. Nev­er­the­less, Churchill did act to silence them.
The Two Dukes
The Duke Wind­sor cer­tain­ly had "much to be mod­est about." Churchill got him out of Europe by appoint­ing him Gov­er­nor of the Bahamas, where he did not rehash his pre­war pro-Nazi points of view. With a lit­tle urg­ing from WSC, he main­ly did as he was told. (Though old­er Bahami­ans still remem­ber the local mess­es dur­ing his governorship.)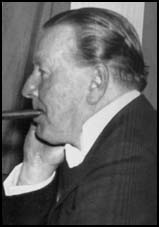 The Sec­ond of the Dukes, Ben­dor West­min­ster, joined the anti-semit­ic Right Club and the Par­lia­men­tary Peace Aims Group in 1939, along with a oth­er unim­por­tant fig­ures claim­ing to be in touch with "Nazi mod­er­ates." The British gov­ern­ment, wrote his­to­ri­an Julian Jack­son, "did not take any of this too seri­ous­ly. None of the pro-peace peers were first-rank, or even third-rank polit­i­cal fig­ures." (The Fall of France, Oxford Uni­ver­si­ty Press, 2004, 204.)
Churchill Acts
Nev­er­the­less, in Sep­tem­ber 1939, although a long­time friend, Churchill twice admon­ished "Ben­dor," the Duke of West­min­ster (Mar­tin Gilbert, The Churchill War Papers, vol. I, pp. 91-92):
…there are some very seri­ous and bad things in [your Peace Aims Group statements]….When a coun­try is fight­ing a war of this kind, very hard expe­ri­ences lie before those who preach defeatism and set them­selves against the main will of the nation.
Ben­dor sent a dis­sem­bling reply and Churchill fired back (Churchill Archives Cen­tre, Churchill Papers, CHAR 19/2A/19-20):
…in time of peace, peo­ple in a free coun­try have a right to form their views about for­eign pol­i­cy; but when the coun­try is fight­ing for its life against a dead­ly ene­my, there are grave dan­gers in tak­ing a hos­tile line to the decid­ed plan….[Especially your] sug­gest­ing that all we were fight­ing for was to make mon­ey for the Jews and inter­na­tion­al finance, or words to that effect.
That seems fair­ly dispositive—and the Peace Aims Group fad­ed into obscu­ri­ty once the bombs start­ed falling on London.
========
Mr. Kaplan responds: May I note that in my review which you were kind enough to notice, I men­tioned near-trea­so­nous activ­i­ties, not trea­so­nous activ­i­ties, and I did not say he did not shut them up, I just said he did not turn against them. With­out claim­ing exper­tise, I would say his atti­tude was wise.
Dear Mr. Kaplan: Well, it wasn't even near-trea­so­nous, and you said a lit­tle more than that. Churchill did more than you gave him cred­it for. He had a lot of loy­al­ty toward his friends, though he wasn't always wise in choos­ing them. But he cer­tain­ly was aware of the prob­lems and act­ed to squelch them. Best wish­es, RML