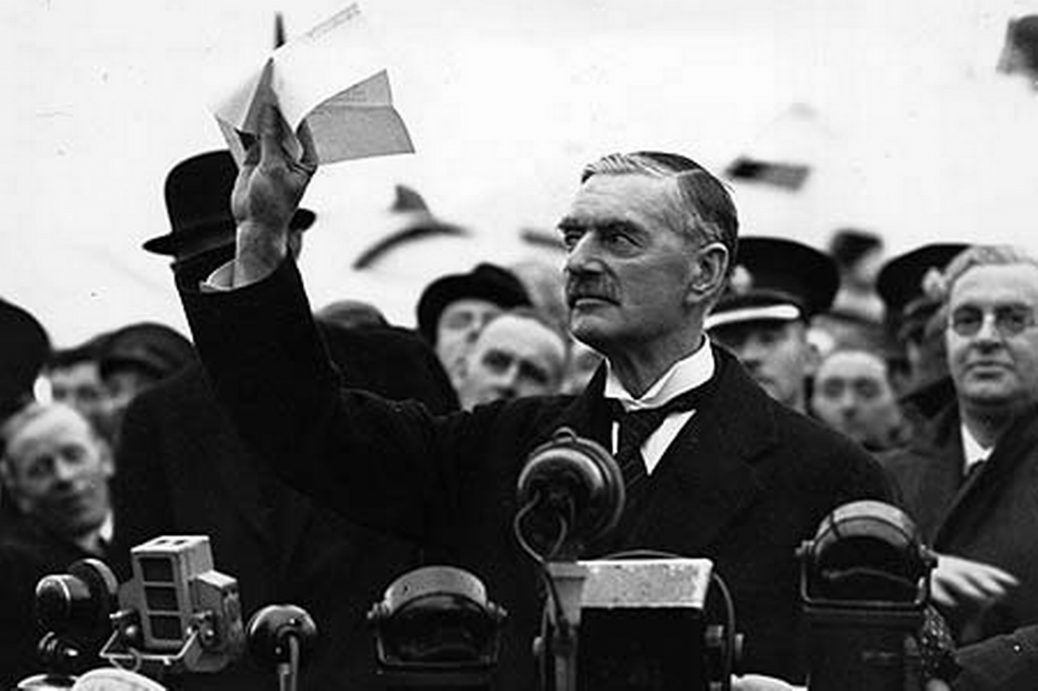 "Iran is Not Nazi Germany…
…And Mark Steyn is not Win­ston Churchill," writes Tim Reuter in Forbes.
—a rather thought­ful piece, though a bit harsh on Mr. Steyn, who offered exact­ly the right take on Neville Cham­ber­lain. He was "an hon­or­able man who believed he was act­ing in the inter­est of his coun­try." That was also how Churchill eulo­gized him after Chamberlain's death in 1940.
It is reas­sur­ing to know that Iran is (thank good­ness) not Nazi Ger­many; and that the Iran nuclear deal and Munich are not anal­o­gous. But some of Mr. Reuter's sen­tences rest uneasi­ly next to each other.…