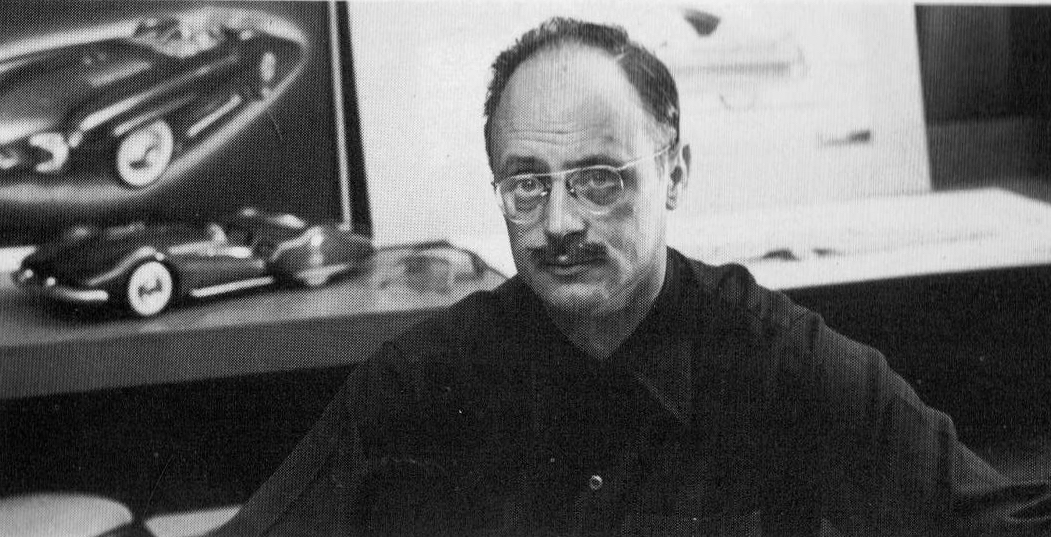 The Greatness of Alex Tremulis, Part 2: Tucker to Kaiser-Frazer
Con­tin­ued from Part 1. My Alex Tremulis piece was pub­lished in full in The Auto­mo­bile, March 2020.
Alex and Tucker
Like Bob Bourke's famous 1953 Stude­bak­er "Loewy coupe," the 1948 Tuck­er was almost entire­ly the work of one design­er. Of course many helped, and both Bourke and Tremulis gave them cred­it. But as near as one comes to design­ing a car by one­self, they did.
Alex set to work in a stu­dio at Tucker's large, ex-Dodge plant in Chica­go. As chief design­er he had to inject prac­ti­cal­i­ty into Pre­ston Tuck­er's enthu­si­asm. First con­cepts includ­ed a car with cycle fend­ers that turned with the wheels, a periscope rearview scan­ner, and vast expans­es of com­pound-curved glass.…