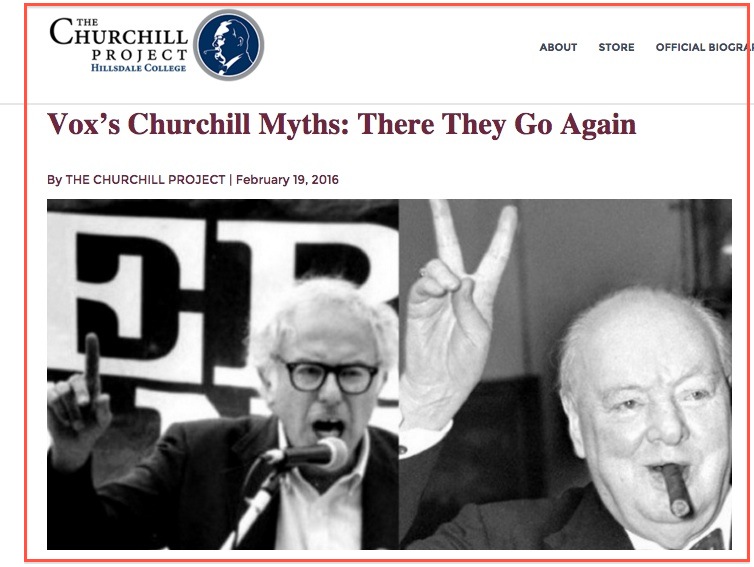 Vox Non-Populi: More Churchill Mythology
Win­ston Churchill was no saint; it is a dis­ser­vice to pre­tend he was. But he is too com­plex to be pigeon­holed by writ­ers who crit­i­cize selec­tive­ly. Hills­dale College's Churchill Project responds to the mythol­o­gy. Read full arti­cle.
Excerpt
Win­ston Churchill is in the news, as is often the case. On Feb­ru­ary 11th, Pres­i­den­tial can­di­date Bernie Sanders had words of praise for Churchill's war lead­er­ship. Vox Media has crit­i­cized him and Churchill in sharp lan­guage. Are the crit­i­cisms of Churchill true?
Dur­ing the Demo­c­rat debate on 11 Feb­ru­ary 2-16, can­di­dates were asked to name two lead­ers, one Amer­i­can and one for­eign, who would influ­ence their pol­i­cy deci­sions.…