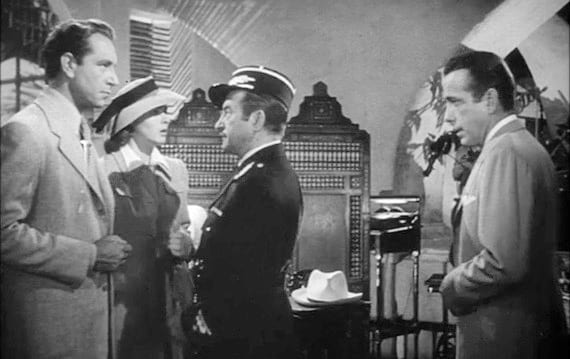 "Casablanca": Rick's Letters of Transit. Signed by…Darlan?
Darlan, Vichy, the French Fleet, and a Question
A PBS doc­u­men­tary on Churchill's destruc­tion of the French Fleet at Oran aired a decade ago.** But I still get the same ques­tion about one of its more infa­mous char­ac­ters, Admi­ral François Dar­lan, Prime Min­is­ter of Vichy France dur­ing the Oran attack. He was also PM in ear­ly Decem­ber 1941: the time frame for Casablan­ca, one of the great movies of all time.
Dar­lan was by rep­u­ta­tion wily, untrust­wor­thy and scur­rilous. Eisen­how­er made him High Com­mis­sion­er in exchange for Vichy forces stand­ing down dur­ing the Novem­ber 1942 inva­sion of North Africa.…