Torture, Obama, Churchill
Torture, Obama, Churchill
Tor­ture Top­ics: In his press con­fer­ence of 29 April 2009, in response to a ques­tion on the dis­clo­sure of top secret mem­os on the use of "enhanced inter­ro­ga­tion meth­ods," Mr. Oba­ma said:
I was struck by an arti­cle that I was read­ing the oth­er day talk­ing about the fact that the British dur­ing World War II, when Lon­don was being bombed to smithereens, had 200 or so detainees. And Churchill said, 'We don't tor­ture,' when the entire British—all of the British people—were being sub­ject­ed to unimag­in­able risk and threat….the rea­son was that Churchill under­stood — you start tak­ing short­cuts, over time, that cor­rodes what's best in a peo­ple. It cor­rodes the char­ac­ter of a country.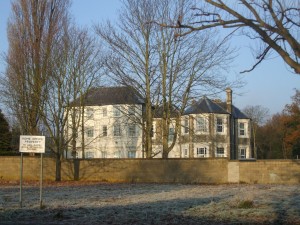 While it's nice to hear the Pres­i­dent invoke Sir Win­ston, the quo­ta­tion, includ­ing para­phras­es and key sec­tions of it, is unat­trib­uted and almost cer­tain­ly incor­rect. While Churchill did express such sen­ti­ments with regard to prison inmates, he said no such thing about pris­on­ers of war, ene­my com­bat­ants or ter­ror­ists, who were in fact tor­tured by British inter­roga­tors dur­ing World War II.
Oba­ma seems to have been mis­led by Andrew Sullivan's recent arti­cle in The Atlantic, "Churchill vs. Cheney," which calm­ly urges that Vice Pres­i­dent Cheney be pros­e­cut­ed. The British, Sul­li­van wrote,
cap­tured over 500 ene­my spies oper­at­ing in Britain and else­where. Most went through Camp 020, a Vic­to­ri­an pile crammed with inter­roga­tors. As Britain's very sur­vival hung in the bal­ance, as women and chil­dren were being killed on a dai­ly basis and Lon­don turned into rub­ble, Churchill nonethe­less knew that embrac­ing tor­ture was the equiv­a­lent of sur­ren­der to the bar­barism he was fighting….
"Churchill nonethe­less knew" appears sud­den­ly and with no evi­dence to back it up. Sul­li­van makes no oth­er ref­er­ence to Churchill, or to how he divined Churchill's views on torture.
Sul­li­van like­ly picked this up in a three-year-old arti­cle about Camp 020's chief inter­roga­tor, Col. Robin "Tin Eye" Stephens. In "The Truth that Tin Eye Saw," by Ben Mac­in­tyre (Lon­don Times Online, 10 Feb­ru­ary 2006), Stephens is iden­ti­fied as an MI5 offi­cer who extract­ed con­fes­sions out of Nazis: "a bristling, xeno­pho­bic mar­tinet; in appear­ance, with his glint­ing mon­o­cle and cig­a­rette hold­er, he looked exact­ly like the car­i­ca­ture Gestapo inter­roga­tor." Stephens was ter­ri­fy­ing, Mac­in­tyre wrote:
Sus­pects often left the inter­ro­ga­tion cells leg­less with fear after an all-night grilling….he deployed threats, drugs, drink and deceit. But he nev­er once resort­ed to violence….This was no squishy lib­er­al: the eye was made of tin, and the rest of him out of tung­sten. (Indeed, he was dis­ap­point­ed that only six­teen spies were exe­cut­ed dur­ing the war.) His motives were strict­ly prac­ti­cal. "Nev­er strike a man. It is unin­tel­li­gent, for the spy will give an answer to please, an answer to escape pun­ish­ment. And hav­ing giv­en a false answer, all else depends upon the false premise."
Nowhere does Mac­in­tyre men­tion or quote Churchill. Inci­den­tal­ly, Stephens was cleared of a charge of "dis­grace­ful con­duct of a cru­el kind" and told he was free to apply to rejoin his for­mer employ­ers at MI5.
The CIA argues that "enhanced inter­ro­ga­tion" works, John McCain says it does not. Who­ev­er is right, the "Tin Eye" Stephens sto­ry is not the whole sto­ry. Accord­ing to recent research the British did use such meth­ods: in the "Lon­don Cage," a POW camp in the heart of Lon­don, "where SS and Gestapo cap­tives were sub­ject to beat­ings, sleep depri­va­tion and starvation."*
Torture was something on which…
Churchill spoke fre­quent­ly, most­ly ene­my treat­ment of civil­ians. I thank Lar­ry Kryske for this exam­ple, from Churchill's World War I mem­oir, The World Cri­sis, vol. 1, page 11: "When all was over, Tor­ture and Can­ni­bal­ism were the only two expe­di­ents that the civ­i­lized, sci­en­tif­ic, Chris­t­ian States had been able to deny them­selves: and these were of doubt­ful util­i­ty." (His gen­er­al sen­ti­ment is clear enough, though com­bined with "can­ni­bal­ism," this seems like­ly to refer to prac­tices of invad­ing armies.)
In World War II, when he had ple­nary author­i­ty, it is hard to imag­ine Churchill being unaware of activ­i­ties at places like the "Lon­don Cage." His daugh­ter once told me, "He would have done any­thing to win the war, and I dare­say he had to do some pret­ty rough things—but they didn't unman him."
If Churchill is on record specif­i­cal­ly about "enhanced inter­ro­ga­tion," his words have yet to sur­face. The near­est I could come to his sen­ti­ments on tor­ture tech­nique refers not to ter­ror­ists or ene­my com­bat­ants but to prison inmates. In 1938, respond­ing to a con­stituent who urged him to help end the use of the "cat o'nine tails" in pris­ons, Churchill wrote: "the use of instru­ments of tor­ture can nev­er be regard­ed by any decent per­son as syn­ony­mous with justice."**
If that line appeals to Mr. Oba­ma, he can cer­tain­ly use it with confidence.
---
End­notes
* Ian Cor­bain, "The Secrets of the Lon­don Cage," The Guardian, 12 Novem­ber 2005. The Cage was kept secret, Cor­bain, wrote, though a cen­sored account appeared in the mem­oirs of its com­man­dant, Lieu­tenant Colonel Alexan­der Scot­land. Cor­bain does not men­tion Churchill, but to believe Churchill wasn't aware of this activ­i­ty would be ask­ing a lot.
** Mar­tin Gilbert, edi­tor, Win­ston S. Churchill, Com­pan­ion Vol­ume V, Part 3: Doc­u­ments: The Com­ing of War 1936-1939. Lon­don, Heine­mann: 1982, 1292. n.2.
Grate­ful acknowl­edge­ment to Lar­ry Kryske for the World Cri­sis ref­er­ence; to Alex Spillius, "Oba­ma Likes Win­ston Churchill After All," Dai­ly Tele­graph, 30 April 2009; and to Tele­graph read­ers respond­ing to his article.