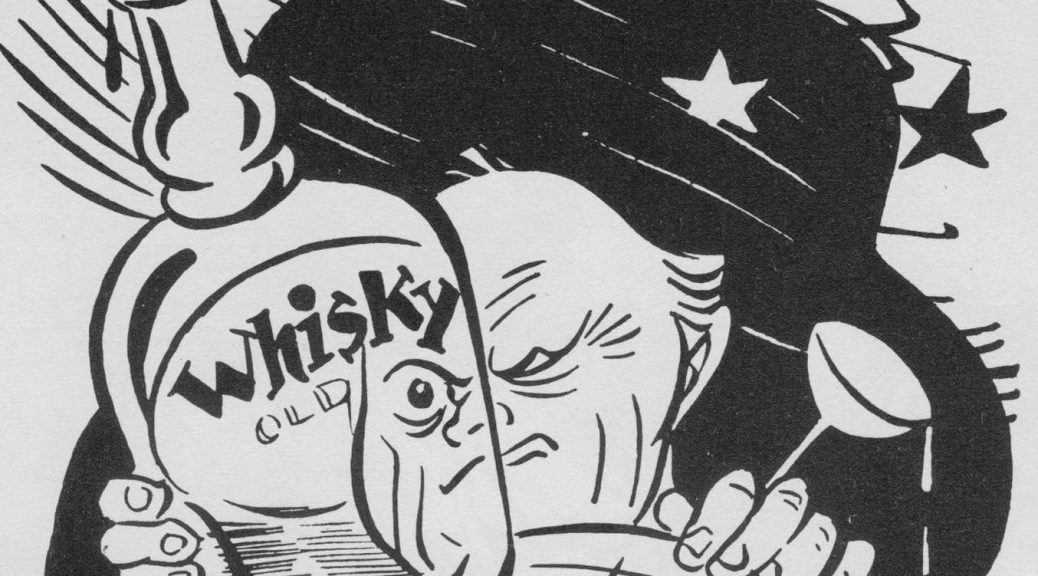 Drunk and Ugly
Drunk and Ugly
What is the truth or false­hood of the famous exchange between Churchill and a woman (Nan­cy Astor?) who accused him of being drunk? Did it real­ly take place? —J.M.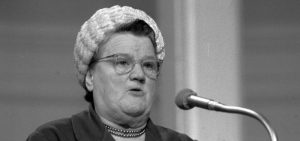 It's true, but the lady was Bessie Brad­dock MP, and Churchill's retort was not strict­ly orig­i­nal. From my book, Churchill by Him­self, page 573:
Bessie Brad­dock MP: "Win­ston, you are drunk, and what's more you are dis­gust­ing­ly drunk."

WSC: Bessie, my dear, you are ugly, and what's more, you are dis­gust­ing­ly ugly. But tomor­row I shall be sober and you will still be dis­gust­ing­ly ugly. —1946. Ronald Gold­ing to the Editor.
"Drunk and Sober"
Not orig­i­nal to Churchill, but world famous, and con­firmed by Ronald Gold­ing, a body­guard present on the occa­sion, as WSC was leav­ing the House of Com­mons after a late evening's debate. Lady Soames, who said her father was always gal­lant to women, doubt­ed the sto­ry, but Gold­ing explained that WSC was not drunk, just tired and wob­bly, which caused him to fire the full arsenal.
Churchill was rely­ing on his pho­to­graph­ic mem­o­ry for this riposte: in the 1934 movie It's a Gift W. C. Fields's char­ac­ter, when told he is drunk, responds, "Yeah, and you're crazy. But I'll be sober tomor­row and you'll be crazy the rest of your life." Ver­dict: Churchill edit­ing W. C. Fields.
A Matter of Religion
Not even roy­al­ty escaped the rig­ors of Churchill's rou­tine. In Feb­ru­ary 1945, after the Yal­ta Con­fer­ence, he paid a vis­it to King Ibn Saud. His daugh­ter Sarah, mak­ing arrange­ments for the lun­cheon, was informed that nei­ther smok­ing nor alco­hol were allowed in the Roy­al pres­ence. This mat­ter was char­ac­ter­is­ti­cal­ly con­front­ed head on:
Win­ston informed the inter­preter that if it was the reli­gion of His Majesty to deprive him­self of smok­ing and alco­hol he must point out that his rule of life pre­scribed as an absolute­ly sacred rite, the smok­ing of cig­ars and the drink­ing of alco­hol before, after, and, if need be, dur­ing all meals and in the inter­vals between them. The King gra­cious­ly accept­ed the posi­tion, and his own cup bear­er even offered the Prime Min­is­ter a glass of water from the sacred well of Mecca—"the most deli­cious that I have ever tast­ed," said Winston—which, for him, was going quite a long way. —From Win­ston Churchill, Myth and Real­i­ty (2017)