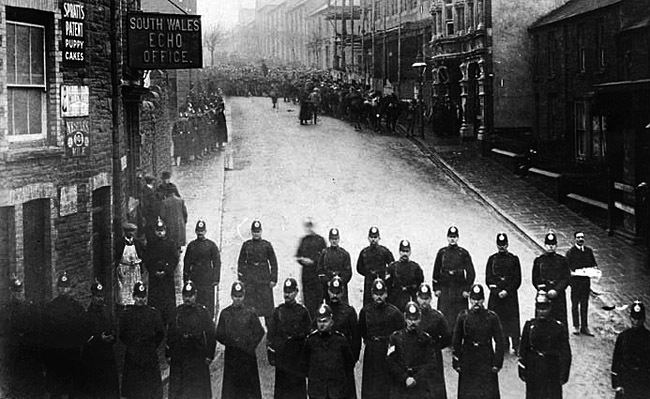 Churchill, Troops & Strikers (1)
This is a time when we often ques­tion the actions of police forces. In Amer­i­ca, gov­er­nors occa­sion­al­ly call in the Nation­al Guard dur­ing riotous protests. Local res­i­dents are always the main vic­tims of such events. Churchill's expe­ri­ence with strik­ers is wor­thy of study, his mag­na­nim­i­ty wor­thy of reflection.
Did WSC Send Troops Against Strikers?
For a cen­tu­ry it has been part of social­ist demonolo­gy that Churchill sent troops to attack strik­ers dur­ing a 1910 min­ers' work stop­page in Tony­pandy, Wales. In 1967 an Oxford under­grad­u­ate wrote that Churchill faced down strik­ers with tanks. This was very pre­scient of him, since tanks didn't exist in 1910.…