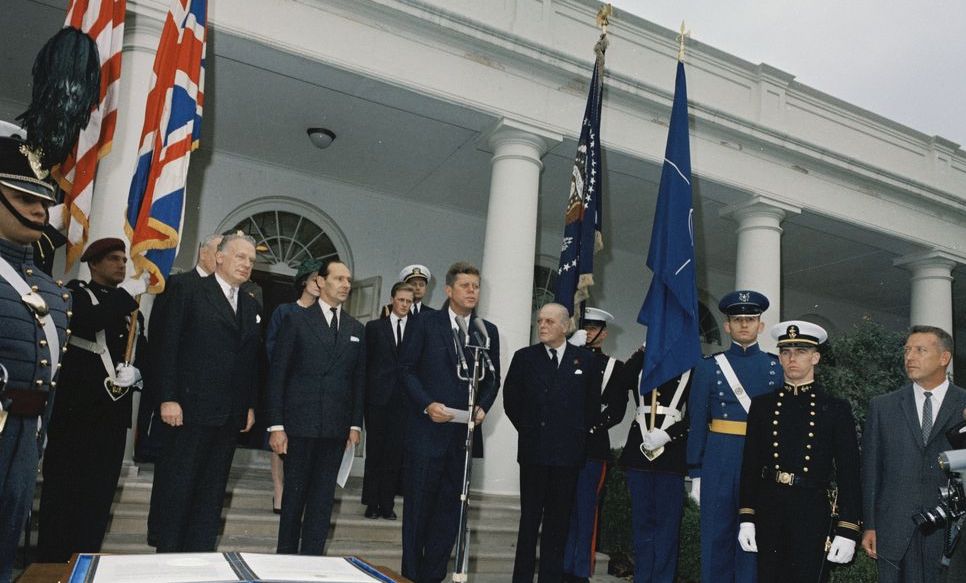 Present at the Creation: Randolph Churchill and the Official Biography (3)
"Ran­dolph Churchill: Present at the Cre­ation," is from a lec­ture aboard the Regent Sev­en Seas Explor­er on the 2019 Hills­dale Col­lege Cruise around Britain, 8 June 2019. Con­clud­ed from Part 2.
"The Great Work" —Randolph S.C.
After the war, Churchill willed his archive to Ran­dolph. In 1959, impressed by his son's biog­ra­phy of Lord Der­by, he invit­ed Ran­dolph to be his biog­ra­ph­er. Ran­dolph devot­ed him­self to the job, know­ing by then that he had wrecked his body, that the process of dis­in­te­gra­tion was advanced. Could he fin­ish in time? Ran­dolph wondered.
He housed the archives in a fire­proof strong room at Stour, his home in Suf­folk.…