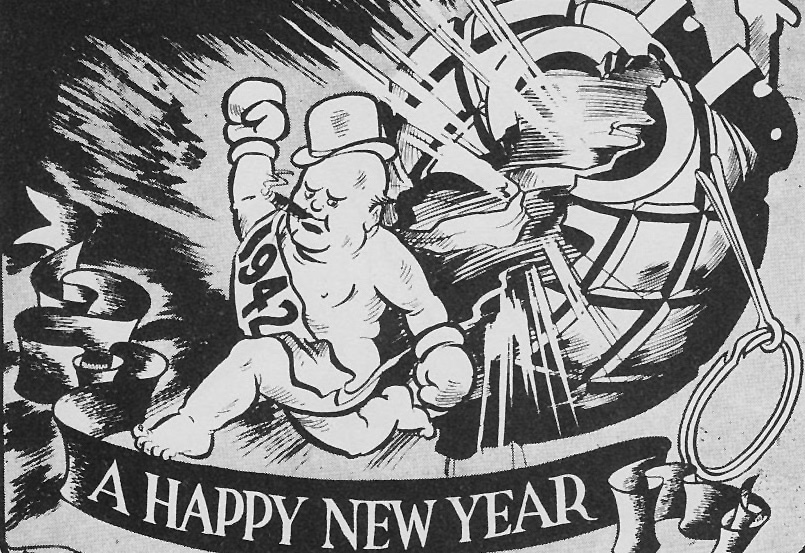 Happy New Year 1942: Where was Churchill?
Ques­tion: I was born in 1942 (Nia­gara Falls, New York). I have a sen­ti­men­tal curios­i­ty over where Churchill was as his pock­et watch sec­ond hand swept from 1941 to 1942. Do you know the cir­cum­stances on that New Year's Eve? —E.C., Michi­gan, USA
Answer: Unex­pect­ed­ly (because I don't know many of his end-of-year pro­nounce­ments), I do. Don't tell me you were born on Jan­u­ary 1st. If you were, Churchill might have been hurtling past Nia­gara Falls vir­tu­al­ly at the same time!
It was a key moment in his sto­ry, and in the his­to­ry of World War II.…