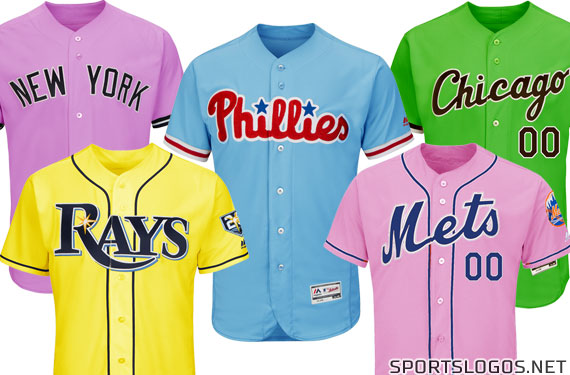 Baseball 2018: But Some of Us Still Remember When….
"Remem­ber When" was first pub­lished in The Amer­i­can Spec­ta­tor, 18 April 2018.
On the first day of April, a spoof flashed around social media. In hon­or of East­er, all thir­ty Major League Base­ball teams would be wear­ing jer­seys in East­er egg pas­tel col­ors. April Fool! The day dawned, and the teams all wore their nor­mal uni­forms. The cul­prit, Chris Cream­er of SportsLogos.net, said it was all in fun.
Chris's joke gained cre­dence thanks to MLB's habit of com­mem­o­rat­ing every­thing from pet dogs to "our troops." ("Pups in the Park," who's gonna clean up that mess?…