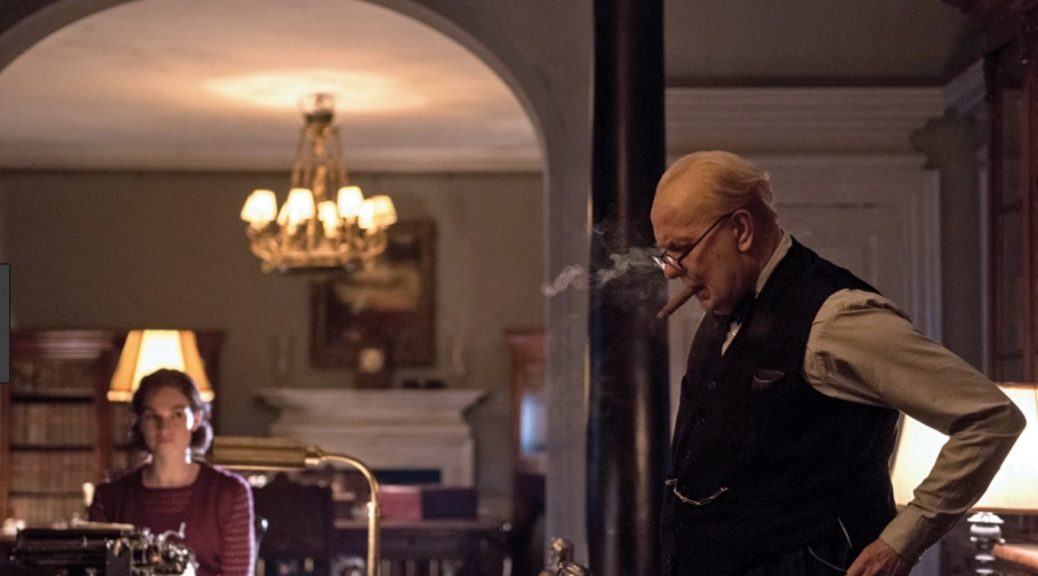 "Then out spake brave Horatius…" A Review of "Darkest Hour"
This review was first pub­lished by the Hills­dale Col­lege Churchill Project. For remarks on Dark­est Hour by Hills­dale Pres­i­dent Lar­ry Arnn, and excerpts from Gary Oldman's appear­ance at the Col­lege, click here.
Hour of Trial, and Triumph
Dark­est Hour, a film by Focus Fea­tures, direct­ed by Joe Wright, star­ring Gary Old­man as Win­ston Churchill, and Kristin Scott Thomas as Clemen­tine Churchill, 2hrs 5 min, Decem­ber 2017.
Then out spake brave Hor­atius,
The Cap­tain of the gate:
"To every man upon this earth
Death cometh soon or late.
And how can man die better
Than fac­ing fear­ful odds
For the ash­es of his fathers
And the tem­ples of his gods…"
—Thomas Babing­ton Macaulay
I final­ly saw Dark­est Hour on Feb­ru­ary 16th.…