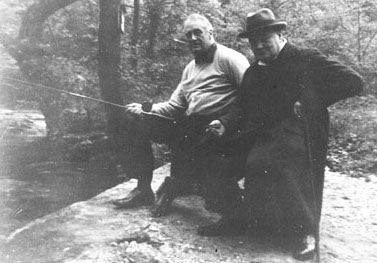 "Utmost Fish": A Churchill Story that is No Old Cod
Q: What can you tell me about Churchill's order for "Utmost Fish" in 1939. What did this have to do with his role as First Lord of the Admi­ral­ty?" —L.S, Spokane, Wash.
A: It had noth­ing to do with his role. It was char­ac­ter­is­tic of his atten­tion to detail, and will­ing­ness to stray out­side his limits.
"Utmost Fish"
Hills­dale College's "The Churchill Doc­u­ments," Vol. 14, for Sep­tem­ber 1939-May 1940, car­ries a rec­ol­lec­tion by Sir Geof­frey Shake­speare. Shake­speare (1893-1980) was a Lib­er­al MP, 1923-45. He served Churchill as Par­lia­men­tary Under-Sec­re­tary of State for Domin­ion Affairs from 1940 to 1942.…