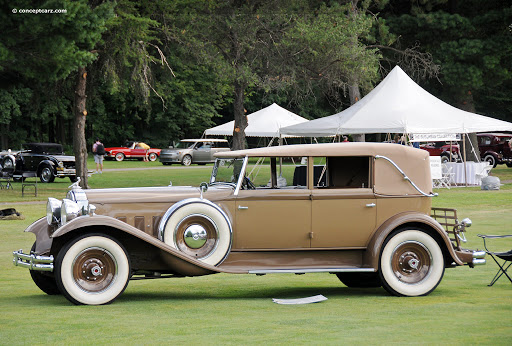 Cole Porter and a Vanished Culture: Brewster and Mussolini
"You're the top: You're a Brewster body"
Down­load­ing a Cole Porter clas­sic, "You're the Top," to Spo­ti­fy, I real­ized how much the lyrics have changed. Some vers­es were altered, oth­ers just dropped, because they'd only baf­fle peo­ple. Take for exam­ple my favorite—a verse now extinct, because it's well-nigh unrecognizable:
You're the top! You're a Ritz hot toddy.
You 're the top! You're a Brew­ster body.
You're the boats that glide on the sleepy Zuider Zee,
You 're a Nathan Pan­ning, You're Bish­op Man­ning, You're broccoli!
Brew­ster and Com­pa­ny was a car­riage mak­er found­ed by James Brew­ster in New Haven, Con­necti­cut in 1810.…