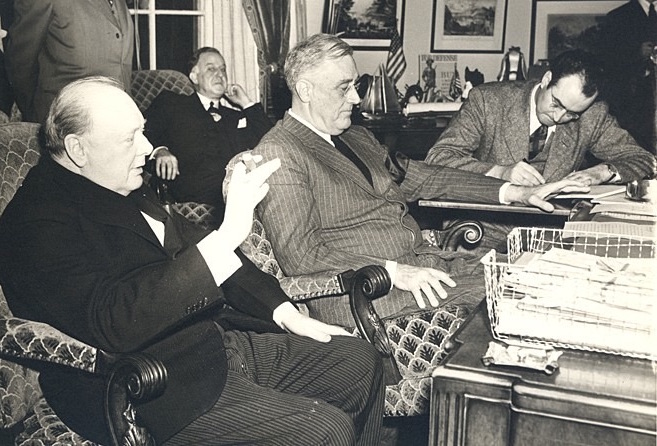 Churchill and Texas: The Complete History
Q: Was Churchill ever in Texas?
A. The clos­est Churchill came to vis­it­ing Texas was in 1938, when he planned a series of lec­tures begin­ning at Fort Worth and Dal­las. It was to have last­ed six weeks in Novem­ber and Decem­ber. The Munich Cri­sis inter­fered and the lec­ture tour was cancelled.
Churchill was, how­ev­er, an Hon­orary Free­man of the City of Dal­las. In the 1970s Dal­las boast­ed a neo-Vic­to­ri­an night spot called the Churchill Club. It was dec­o­rat­ed with the great man's pic­tures and quo­ta­tions. There were Union Flags and a let­ter from WSC accept­ing his Free­man­ship of the city.…