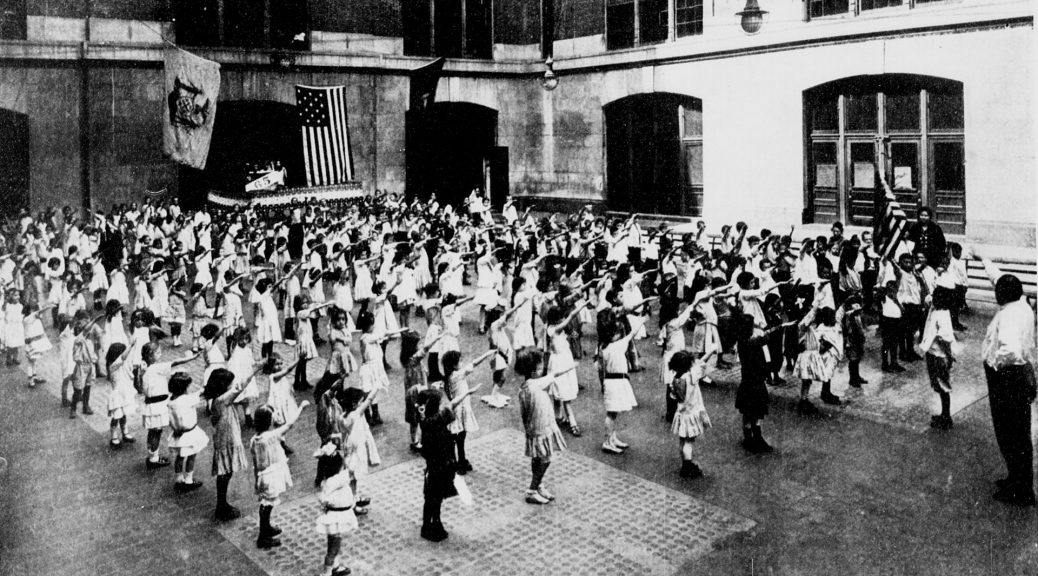 HM's Nazi Salute: Relevant to What?
Stiff-Arm Salute: Must We Know Everything?
Claim­ing it is "his­tor­i­cal­ly rel­e­vant," the Sun defend­ed pub­li­ca­tion of a six-year-old Princess Eliz­a­beth, coached by her moth­er the future Queen Eliz­a­beth and her uncle the Prince of Wales (lat­er Edward VIII, still lat­er the Duke of Wind­sor) rais­ing her arm in the stiff salute now iden­ti­fied with the Nazi par­ty. It's "in the pub­lic inter­est," wails the Sun.
It's in the inter­est of sell­ing news­pa­pers. Buck­ing­ham Palace responded:
"Most peo­ple will see these pic­tures in their prop­er con­text and time. This is a fam­i­ly play­ing and momen­tar­i­ly ref­er­enc­ing a ges­ture many would have seen from con­tem­po­rary news reels. No…