I am pleased to post this press release, and honored to be associated with the distinguished Churchill scholars at Hillsdale. Without their work, the Churchill Official Biography would be out of print and unfinished. With them, you can buy every volume at a modest price, and the remaining document volumes will soon be published. It's nice to be among friends. RML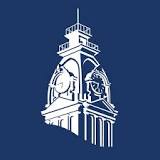 From: Hillsdale College, Hillsdale, Michigan
The Office of the President is pleased to announce that Richard Langworth has joined the college as the Senior Fellow for the Churchill Project effective November 1, 2014.  The Churchill Project centers upon the editing and publication of the Churchill official biography and other works. It includes also seminars and lectures on Churchill and related topics.
Richard Langworth founded what is now the Churchill Centre and its quarterly journal, Finest Hour. He began covering Churchill in 1968 when he organized the Churchill Study Unit, dedicated to investigating commemorative Churchill postage. In 1971 this organization expanded to become the International Churchill Society, devoted to studying the life of Winston Churchill.  The Society became inactive in 1976; Mr. Langworth re-founded it (1981) and served as its president (1988-1999), editor of Finest Hour (1981-2014), and chairman of its board of trustees (2000-04). In 1995 the International Churchill Society changed its name to the Churchill Centre.
Mr. Langworth published the first American edition of Churchill's India (1990), and is the author or editor of A Connoisseur's Guide to the Books of Sir Win­ston Churchill (1998), Churchill by Him­self (2008), The Defin­i­tive Wit of Win­ston Churchill (2009), The Patriot's Churchill (2010), All Will Be Well: Good Advice from Win­ston Churchill (2011), and Churchill in His Own Words (2012).  He and his wife Barbara hosted eleven Churchill Tours in England, Scotland, France and Australia (1983-2008) and were Churchill specialist booksellers (1984-2004).  In 1998, he was made a Commander of the Most Excellent Order of the British Empire by Her Majesty The Queen "for ser­vices to Anglo-American under­stand­ing and the mem­ory of Sir Win­ston Churchill."
In addition to his work on the life of Churchill, Richard Langworth has written or published more than fifty books and 2000 articles on automotive history, including:  Kaiser-Frazer: Last Onslaught on Detroit, Triumph Cars (co-author), The Stude­baker Cen­tury (publisher) The Ency­clo­pe­dia of Amer­i­can Cars, The Com­plete Book of Col­lectible Cars, GM: 100 Years, and Packard: A His­tory of the Motor­car and the Company (co-author). From 1976 to 2001 he was editor of The Packard Cormorant, journal of the Packard Club.
Mr. Langworth is a graduate of Wagner College and a veteran of the U.S. Coast Guard. He and Barbara reside in Moultonborough, New Hampshire and Eleuthera, Bahamas.
Hillsdale College, founded in 1844, has built a national reputation through its maintenance of a classical core curriculum and its principled refusal to accept federal or state taxpayer subsidies. It also conducts an outreach effort promoting civil and religious liberty, including online courses and a free monthly speech digest, Imprimis, with a current circulation of over 2.8 million.