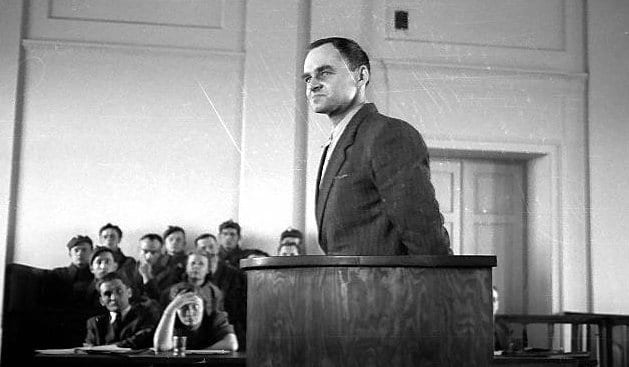 Witold Pilecki: A Brave Pole Who Did His Best for Liberty
Excerpt­ed from Richard Cohen and Richard Lang­worth: "Witold Pilec­ki: A Deserv­ing Addi­tion to "The Right­eous Among the Nations," for the Hills­dale Col­lege Churchill Project. Mr. Cohen is a real estate lawyer based in Lon­don and head of the Essex Branch of the Jew­ish His­tor­i­cal Soci­ety of Eng­land. For the full text and illus­tra­tions please click here.
War aim or by-product?
Jack Fair­weath­er, The Vol­un­teer: One Man, an Under­ground Army, and the Secret Mis­sion to Destroy Auschwitz. (The sto­ry of Witold Pilec­ki.) New York: Harper­Collins, 2019, $28.99, Ama­zon $20.49, Kin­dle $13.99.
By 1 August 1946 the world knew the full truth of the Holo­caust.…