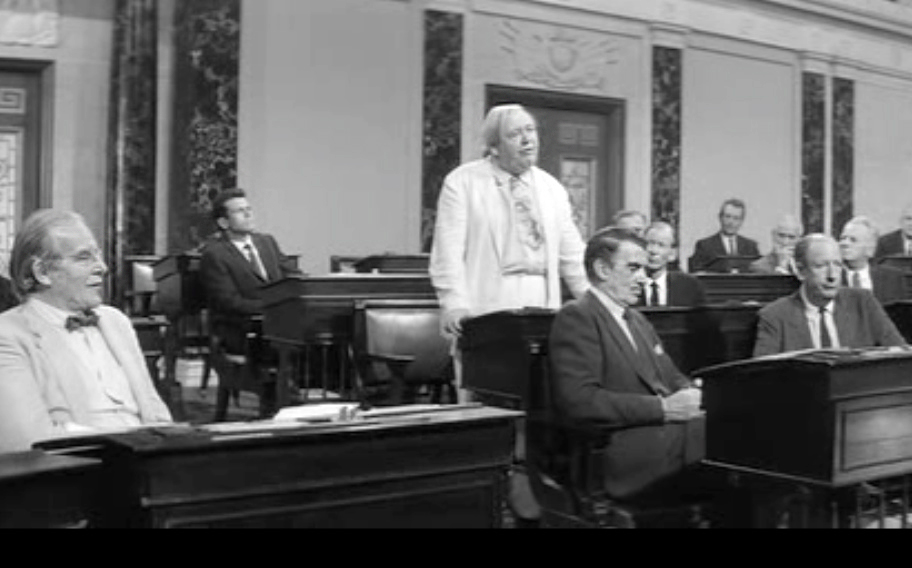 "Advise and Consent" by Allen Drury: Mandatory Viewing by Senators?
"And now for something completely different"
Apro­pos, of course, no cur­rent events in par­tic­u­lar, I pass along a rec­om­men­da­tion. It's from a friend and fel­low polit­i­cal junkie. "The entire Unit­ed States Sen­ate should be required to sit through an end­less looped show­ing of Advise and Con­sent." The 1962 film is based on Allen Drury's Pulitzer-prize win­ning 1959 nov­el. In the unlike­ly event you do not remem­ber the film, click here."
I agree utter­ly. I must watch it again. It is not a light­heart­ed flick….
The Plot (excerpt from Wikipedia)
The Pres­i­dent of the Unit­ed States nom­i­nates Robert A. Leff­in­g­well as Sec­re­tary of State.…