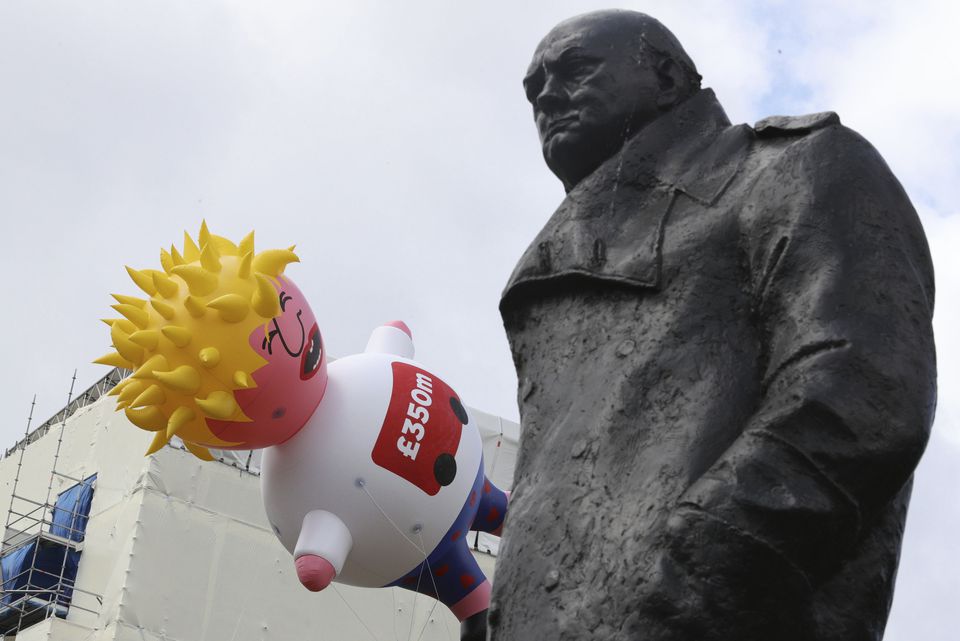 Johnson, Trump…can we stop comparing everybody to Churchill?
Politi­cians, most often Boris John­son and Don­ald Trump at the moment, are often com­pared to Win­ston Churchill. In a way it's nice PR for Sir Win­ston. Half a cen­tu­ry since his death, the Great­est Briton still dom­i­nates media. His Google hit count is 100 mil­lion. (Franklin Roo­sevelt, the West's oth­er great war leader, is at 72 million.)
Right­ly or wrong­ly, every day on the Inter­net, Churchill is praised, lam­pooned, quot­ed and mis­quot­ed. But com­par­isons to mod­ern politi­cians have worn thin. They may emu­late him, but should not be com­pared to him.
Johnson's Day in the barrel
On 15 June the Wall Street Jour­nal focused on British prime min­is­ter in wait­ing Boris John­son.…