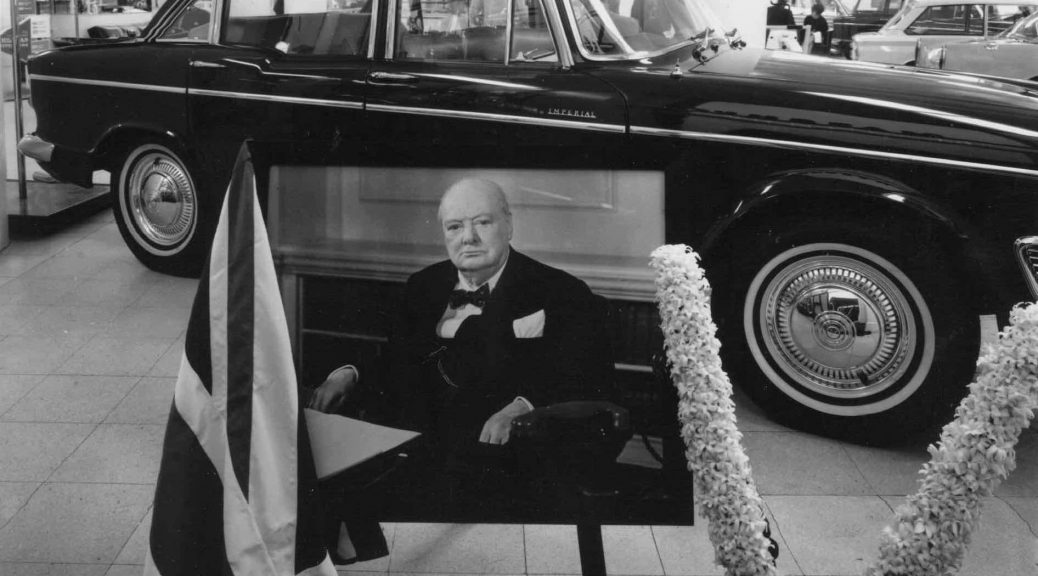 Cars & Churchill: Blood, Sweat & Gears (3): Humber…
Hav­ing writ­ten about cars and Win­ston Churchill for fifty years, I final­ly pro­duced a piece on them both. From exot­i­ca like Mors, Napi­er and Rolls-Royce to more pro­sa­ic makes like Austin, Hum­ber and Wolse­ley, the sto­ry was three decades in com­ing. But I am sat­is­fied that it is now complete.
Part 3, con­clud­ed from Part 2: Excerpt only. For foot­notes, all illus­tra­tions and a ros­ter of Churchill's cars, see The Auto­mo­bile, August 2016. To order, click here.
Humber for the Man
After the war, Lord Rootes and Churchill became close friends, exchang­ing Christ­mas gifts and farm ani­mals, even col­lab­o­rat­ing polit­i­cal­ly. "So sor­ry that we did not do bet­ter in Coven­try," Rootes wrote after the 1950 gen­er­al elec­tion.…