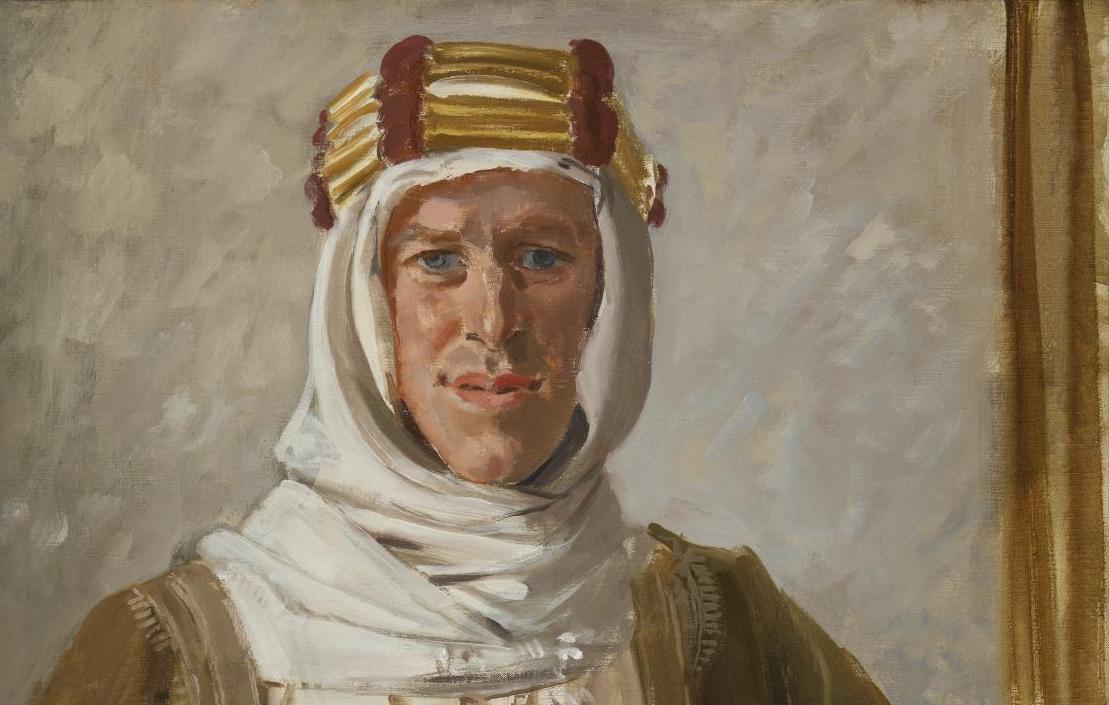 Churchill and Lawrence of Arabia: A Conjunction of Two Bright Stars
Excerpt­ed from "Great Con­tem­po­raries: T.E. Lawrence," writ­ten for the Hills­dale Col­lege Churchill Project. For the com­plete text and more illus­tra­tions, please click here.
Churchill and Lawrence
If the Almighty dab­bles in the cre­ation of indi­vid­u­als, He must have chor­tled when He con­jured up Lawrence of Ara­bia. For here was the ide­al advis­er, foil and friend of Win­ston Spencer Churchill. To para­phrase WSC's apoc­ryphal quip, Lawrence pos­sessed none of the virtues Churchill despised, an all the vices he admired.
He was "untram­meled by con­ven­tion," Churchill wrote, "inde­pen­dent of the ordi­nary cur­rents of human action."…