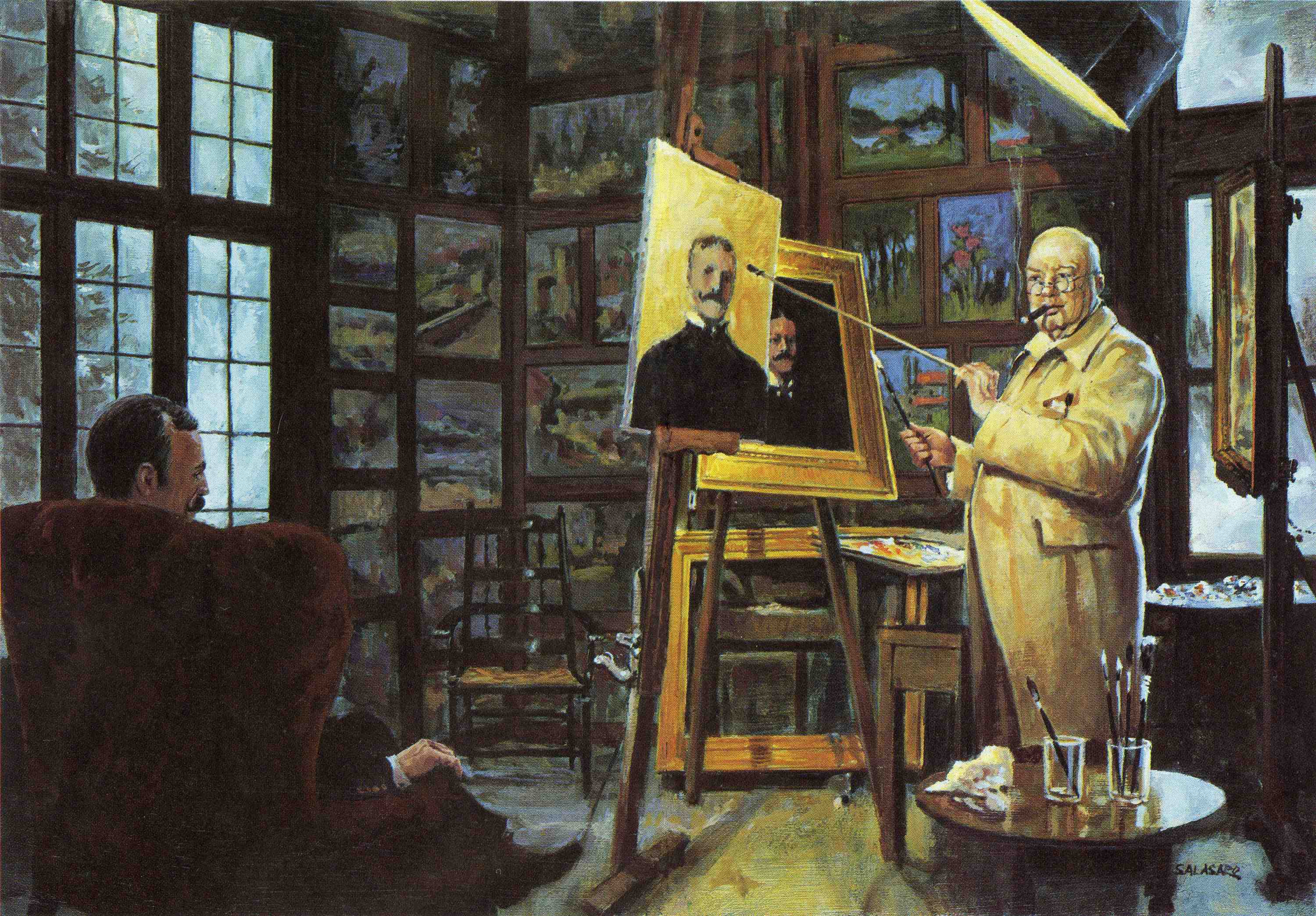 Question for Readers: What did Churchill Mean by "Man is Spirit"?
"Man is spirit"
Win­ston Churchill retired as Prime Min­is­ter on 5 April 1955. On April 3rd, he met with his non-Cab­i­net min­is­ters. His last words were report­ed by William Sid­ney, Vis­count De L'Isle and Dud­ley, his neigh­bor in West­er­ham, to Mar­tin Gilbert. "Man is spir­it," he told them. Then he added: "Nev­er be sep­a­rat­ed from the Americans."
The lat­ter is well under­stood. In 1956, when he wasn't around, there was quite a seri­ous sep­a­ra­tion, over Suez. "Man is spir­it" is hard­er to under­stand. What did Churchill mean?
A pro­fes­sor teach­ing Churchill's states­man­ship says his class is going back and forth on that.…