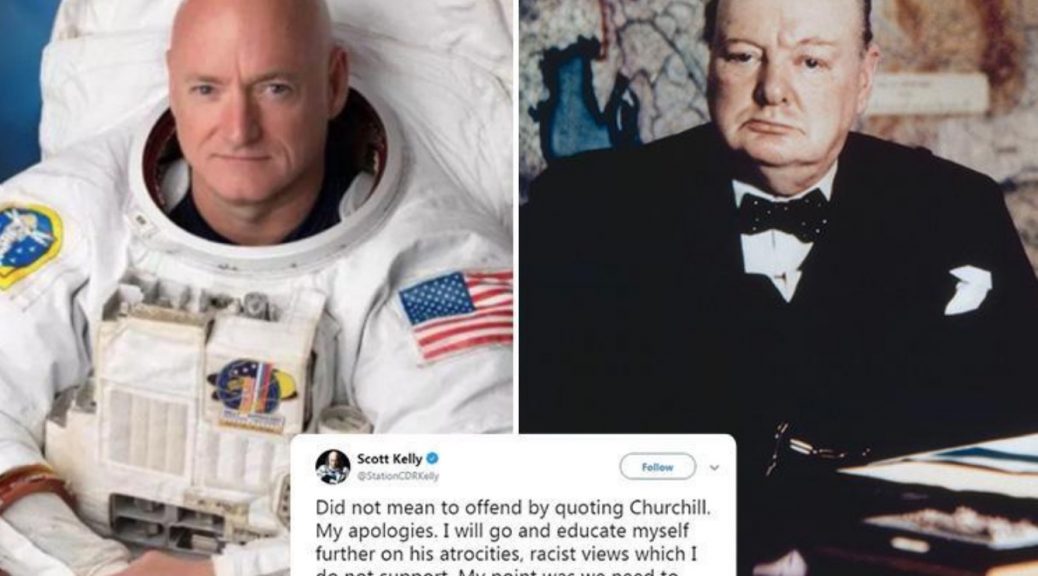 Current Churchill Contentions: "The Invasion of the Idiots"
"Cur­rent Con­tentions" was deliv­ered at Hills­dale College's Cen­ter for Con­struc­tive Alter­na­tives sem­i­nar on "Churchill and the Movies," 27 March 2019. For the video, please click here.
Edit­ed tran­script: The orig­i­nal speech includ­ed cer­tain sub­jects cov­ered ear­li­er and else­where. These are sum­ma­rized below, and pro­vid­ed with links to the orig­i­nal texts. The video, which is unabridged, includes ques­tions and answers with the audience.
Churchill's World of 1932
Eighty-sev­en years ago, Churchill was here in Michi­gan, in Detroit, Grand Rapids and Ann Arbor, on a U.S. lec­ture tour. East, west, north, and south he rode the rails, "liv­ing all day on my back in a rail­way com­part­ment and address­ing in the evening large audi­ences."…