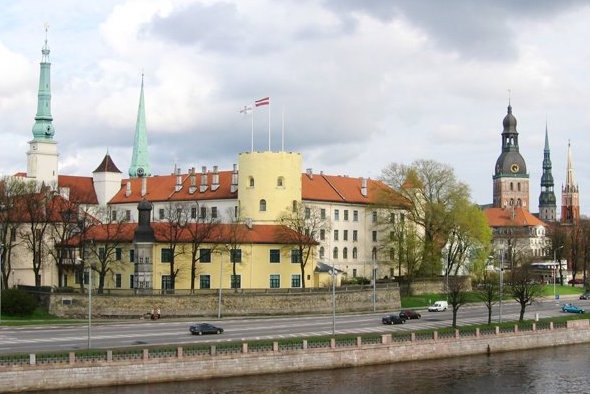 Churchill and the Baltic States: From WW2 to Liberation
EXCERPT ONLY: For the com­plete text of "Churchill and the Baltic" with end­notes, please go to this page on the Hills­dale Col­lege Churchill Project.
"No doubt where the right lay": 1940-95
Sovi­et Ambas­sador Ivan Maisky was a "Bollinger Bol­she­vik" who mixed sup­port for Com­mu­nism with a love of West­ern lux­u­ry. Friend­ly to Churchill, he knew the Eng­lish­man hoped to sep­a­rate Hitler and Stal­in, even after World War II had started.
But Maisky tend­ed to see what he wished to see. In Decem­ber he record­ed: "The British Gov­ern­ment announces its readi­ness to rec­og­nize 'de fac­to' the changes in the Baltics so as to set­tle 'de jure' the whole issue lat­er, prob­a­bly after the war." There…