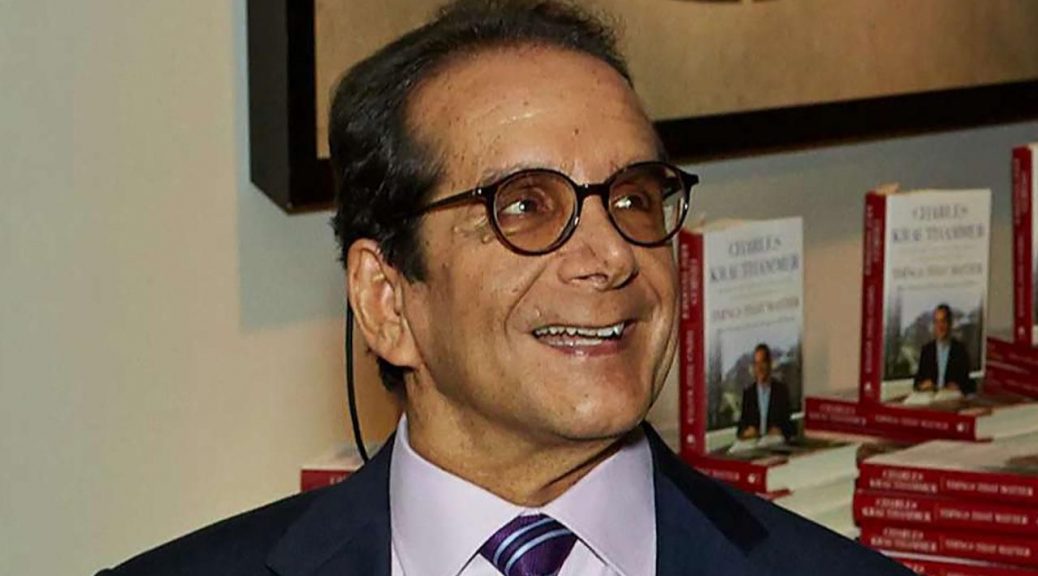 Desert Island Books: Charles Krauthammer's "Things that Matter"
Charles Krauthammer's Things That Mat­ter: Three Decades of Pas­sions, Pas­times and Pol­i­tics (388 pages, Crown Forum, 2013). In remem­ber­ing Dr. Krautham­mer, I said this book was one of a score I'd take with me if con­fined to a desert island. Here's why.
The read­er will ask: why am I plug­ging to a Churchill audi­ence a set of essays by a polit­i­cal colum­nist? Answer: because many are not polit­i­cal, yet reflect Churchillian thought. More­over, Dr. Krauthammer's essay about Churchill is one of the best sum­maries of the man I've ever read. By any­body. Anywhere.
Sig­nif­i­cant­ly, in a book of over near­ly nine­ty columns and essays, the Churchill arti­cle ranks second—in Part I (enti­tled "Personal")—after a piece on the author's beloved broth­er, Mar­cel, who also died young after an hero­ic strug­gle.…