Reborn English—or American? (P.S. on Poker)
Reborn English—or American? (P.S. on Poker)
An author would like to include a quo­ta­tion which he believes may have orig­i­nat­ed from Sir Win­ston Churchill. Pur­port­ed­ly, Churchill was told by a man, "If I had not been a Ger­man I would have want­ed to be an Eng­lish­man." To this he replied, "If I had not been born an Eng­lish­man, I too would have want­ed to be an Eng­lish­man." —H.P., Lon­don

I checked this line, and vari­a­tions and pieces of it, against my dig­i­tal file of 50 mil­lion words by and about Churchill, includ­ing all his books, arti­cles, speech­es and pub­lished papers, but there were no hits. It doesn't sound like him, real­ly, since the only time he con­tem­plat­ed being any­thing oth­er than Eng­lish was after the war: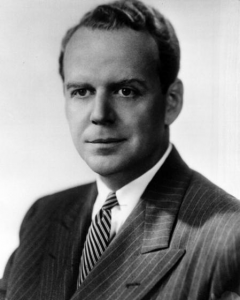 From Finest Hour 55, Spring 1987, "Clark Clif­ford on Ful­ton: Diplo­mat­ic Pok­er on the Ride Down," From an inter­view with E.F. Porter, Jr., St. Louis Post-Despatch. Reprint­ed by kind per­mis­sion. (Clif­ford was aboard the train with Churchill and Tru­man en route to Ful­ton, where WSC would deliv­er the "Iron Cur­tain" speech on 5 March 1946.) Clark Clif­ford recalls:

We played going out and com­ing back, and it was real­ly a great deal of fun because it would be inter­spersed with com­ments by Churchill, philo­soph­i­cal mus­ings most­ly. There's only one that I remem­ber. One evening, we stayed up late. Every­body else went to bed, and Char­lie Ross and I stayed up and talked to him after­wards. And he was kind of mel­low by that time.

He had the rep­u­ta­tion of being a fair­ly for­mi­da­ble drinker, and I think I know the rea­son why. It was because he always had a Scotch high­ball in front of him. But he would nurse the high­ball, and it would take him about an hour and a half to drink it. I did not find him to be a heavy drinker at all.

This evening, he said, "If I were to be born again, I would wish to be born in the Unit­ed States. At one time, it was said that the sun nev­er sets on the British Empire. Those days are gone. The Unit­ed States has the nat­ur­al resources; they have an ener­getic, resilient peo­ple. The Unit­ed States is the hope of the future."
This did not make my book; I'm sor­ry to have missed it.
P..S. Clifford's account includes a won­der­ful sto­ry of Tru­man and Co. sound­ly whip­ping Churchill at pok­er dur­ing that same train journey—with Pres­i­den­tial infor­mal­i­ty that has, I sus­pect, long van­ished, though it was de rigueur in Truman's time:
We played dealer's choice: stud, draw, sev­en-card stud and high-low, which is a great gam­bling game because it keeps every­body in the pot. Well, we played about an hour and a half, and Mr. Churchill excused him­self to go to the men's room. And the Pres­i­dent looked over to his staff and coun­sel­lors and said, "Men, Mr. Churchill has lost $850. Now, remem­ber, he is our guest. We cer­tain­ly are not treat­ing him very well."

And Char­lie Ross (a for­mer Post-Dis­patch Wash­ing­ton cor­re­spon­dent, then Truman's press sec­re­tary) spoke up, and said, "Boss, you can't have it both ways. Which do you want us to do, play pok­er or car­ry this fel­low along?"

So the Pres­i­dent said, "Boys, I want Mr. Churchill to have a good time. I rec­og­nize the stan­dards of pok­er as played in Great Britain aren't near­ly up to the stan­dards in the Unit­ed States. But I want him to have a love­ly time."

So he was nursed along, and he won some won­der­ful big pots. I saw some peo­ple drop out with three aces, and he'd win with a pair of kings. He had a mar­velous time, and yet he couldn't go back and say he'd beat­en this group play­ing pok­er. When the last game was over he'd lost about $80.