Jordan, Part 3: "What Price Tiffany?"
Jordan, Part 3: "What Price Tiffany?"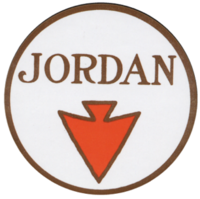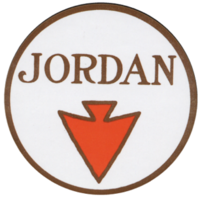 Con­tin­ued from Part 2…
The Jor­dan Motor Car Com­pa­ny began with­out a fac­to­ry. In Detroit, chief engi­neer Rus­sell Begg devel­oped a body to wrap around a six-cylin­der Con­ti­nen­tal engine. Final­ly Ned paid $50,000 for a five-acre site in Cleve­land, and by ear­ly July 1915 Jor­dans were com­ing off the line.
Jor­dan quick­ly rec­og­nized the closed car mar­ket and added a sedan and coupe in 1917. By 1918 he was build­ing 5000 cars a year, heady busi­ness for a small inde­pen­dent in those days. Plant space was expand­ed, bonus­es paid. Then in April 1919 came the first Jor­dan Play­boy. Hard­ly any­body noticed at first—but Ned was inspired:
Danc­ing one night at the May­field Coun­try Club, Cleve­land, with a real out­door girl, Eleanor Bor­ton. "Why don't you build a swanky road­ster for the girl who loves to swim and pad­dle and shoot, and for the boy who loves the roar of the cutout?" asked Eleanor. "Girl, you've giv­en me an idea worth a mil­lion dol­lars! Thanks for the best dance I've ever had. I'm leav­ing for New York."

Next day…a cus­tom body design­er per­mit­ted a pri­vate peek at a road­ster designed for Bil­lie Burke as a present from her fiancé, Flo­renz Ziegfeld. Bur­glary ensues!….The design, very sim­ple, sketched out on an enve­lope in an inside pock­et. Result: The Play­boy (a name adapt­ed from Sygne's Play­boy of the West­ern World, became a part of the Amer­i­can language)—a dash­ing, debonaire Some­thing in Copen­hagen Blue.

We built one just for the fun of doing it…stepped on it, and the dogs barked and the chick­ens ran…It's a shame to call it a road­ster, so full is this brawny, grace­ful thing with the vig­or of boy­hood and morning.
To women, who were buy­ing more cars than ever by 1918, Ned was flat­ter­ing and beguil­ing, con­jur­ing up wan­der­lust and adven­ture, appeal­ing to taste and style:
Eve walks into the show­room because she's read an adver­tise­ment that is "down her alley." No injec­tor manifolds…no gear reduc­tion talk…no engi­neer­ing details. That's all fine and dandy if you're sell­ing locknuts.

She looks. The col­or is Bur­gundy Old Wine, Egypt­ian Bronze, Ocean Sand Grey, Copen­hagen Blue…the col­or of the sun, the sky, the grass, her gown. She feels the uphol­stery mate­r­i­al always. It's Laidlaw—$8 per yard. She steps in, grasps the wheel, relax­es on Mar­shall cush­ion springs…a posi­tion of poise she sees reflect­ed in the mir­ror in the salesroom. Pic­tures her­self in the dark­est win­dow as she dri­ves down the avenue….Her good taste approves. What price Tiffany, she won­ders to herself.

The debonaire sales­man would say, "Well, madam, you can see this car has so many things that only cus­tom cars have…and we built so few and for a quite lim­it­ed group of buyers…let's see now.…Silvertown Cord tires with two extras, wire wheels, Crane Sim­plex fin­ish, Waltham clock, Vogue van­i­ty cases…of course you want this car for your per­son­al use…we wouldn't want to deprive your hus­band of the old car…the price is $3475, includ­ing the Cor­dovan leather boot and sad­dle bag in the ton­neau for your per­son­al things…you'll want that, won't you?" Oh! the joy of watch­ing a real sales­man prove that he's not just a price-con­scious order taker.
Con­tin­ue read­ing Part 4…