60 Years On: "A Sparkling Presence at its Summit"
60 Years On: "A Sparkling Presence at its Summit"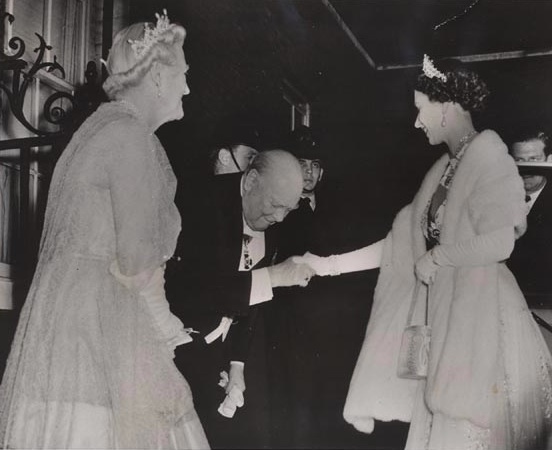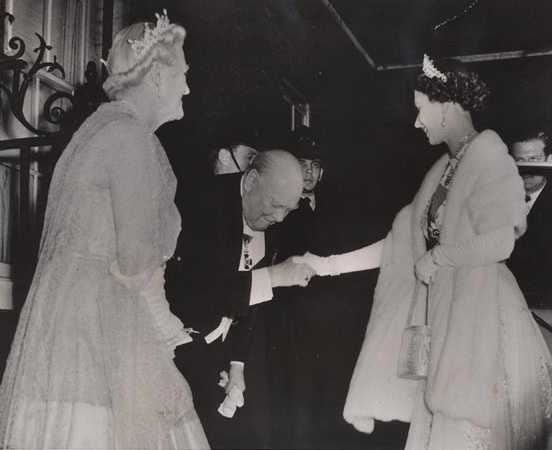 "We may think of Churchill as an ami­able or even rev­er­ent agnos­tic, who con­ceived of him­self not as a pil­lar of the church but per­haps as a fly­ing but­tress. He did not invoke the Deity casu­al­ly or cyn­i­cal­ly, a fact which con­fers its own inter­est upon his touch­ing and heart­felt reply to the Queen's let­ter fol­low­ing his retire­ment as prime min­is­ter in April 1955.
"The monar­chy sig­ni­fied for Churchill some­thing of infi­nite val­ue, at once numi­nous and lumi­nous; and if you will allow the remark in paren­the­sis, ladies and gen­tle­men, do you not some­times long for some­one at the sum­mit of our pub­lic life who can think and write at that lev­el?" —Pro­fes­sor David Dilks
Our Island no longer holds the same author­i­ty or pow­er that it did in the days of Queen Vic­to­ria. A vast world tow­ers up around it and after all our vic­to­ries we could not claim the rank we hold were it not for the respect for our char­ac­ter and good sense and the gen­er­al admi­ra­tion not untinged by envy for our insti­tu­tions and way of life. All this has already grown stronger and more solid­ly found­ed dur­ing the open­ing years of the present Reign, and I regard it as the most direct mark of God's favour we have ever received in my long life that the whole struc­ture of our new-formed Com­mon­wealth has been linked and illu­mi­nat­ed by a sparkling pres­ence at its summit.
—WSC to HM The Queen, from Sici­ly, 18 April 1955