Driving Ms. Nancy
Driving Ms. Nancy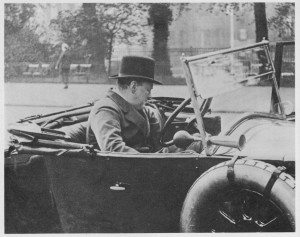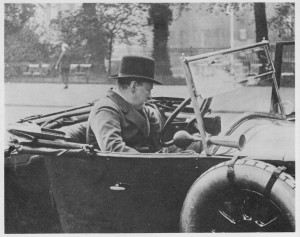 MODBURY, DEVON, JANUARY 1ST— The Dai­ly Mail reports restora­tion of a 1923 Rolls-Royce Sil­ver Ghost "once used by Sir Win­ston Churchill" by Devon restor­er Char­lie Tope: "The vin­tage motor is said to have served the for­mer British Prime Min­is­ter when he used it to give dri­ving lessons to the first female Mem­ber of Par­lia­ment, Lady Astor, on a Kent estate." Really.
Churchill, a noto­ri­ous­ly impa­tient and scary dri­ver, main­ly stopped dri­ving him­self in the 1920s, when he was last seen nav­i­gat­ing Lon­don streets in a low­ly Wolse­ley.
The idea of Churchill in this big Rolls, teach­ing tech­nique to Nan­cy Astor (with whom he bare­ly shared a civ­il word), strains the imag­i­na­tion, but con­jures amus­ing images.