Churchill and the Bengal Famine
Churchill and the Bengal Famine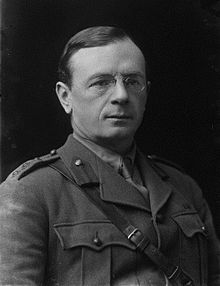 A wide­ly pub­li­cized 2010 book alleged that Churchill refused to help India dur­ing the 1943-44 famine in Ben­gal. The charges were explod­ed years ago, but the accu­sa­tion con­tin­ues to sur­face. Churchill's sup­posed dark secrets and fatal flaws are pop­u­lar among those who refuse to read the full details on the mat­ter.
In 2010 the late Sir Mar­tin Gilbert, Churchill's offi­cial biog­ra­ph­er, told me he had looked care­ful­ly into con­tem­po­rary 1943-44 doc­u­ments. He said they entire­ly exon­er­ate Churchill and the War Cab­i­net. He would pub­lish this mate­r­i­al in the appro­pri­ate vol­ume of the offi­cial biog­ra­phy, Win­ston S. Churchill.
Hills­dale Col­lege is now pub­lish­ing those doc­u­ments. Dai­ly we review Sir Martin's "wodges," vir­tu­al day-by-day records of Churchill's life. In 2017 we pub­lished Doc­u­ment Vol­ume 19, Sep­tem­ber 1943 – April 1944. True to his word, Sir Mar­tin amassed many papers on the Ben­gal Famine. They prove that Churchill and the War Cab­i­net did every­thing they could, under wartime con­straints, seek­ing help to alle­vi­ate the famine. The tragedy began with Japan­ese aggres­sion in Bur­ma (India's chief grain sup­pli­er)… Then, cer­tain Hin­du mer­chants in Ben­gal start­ed hoard­ing grain sup­plies, hop­ing for wind­fall prof­its.
Here is just one doc­u­ment from Sir Martin's metic­u­lous com­pi­la­tion. This one is late in the his­to­ry of the famine. It does how­ev­er recap the sto­ry. Its very date is sig­nif­i­cant. Despite urgent prepa­ra­tions for the inva­sion of France, the Cab­i­net was still attempt­ing to relieve Ben­gal short­ages. (Bold face is mine.) For more exam­ples, dat­ing to autumn 1943, click here.
Bengal: War Cabinet Meeting 55
24 April 1944: 10 Down­ing St.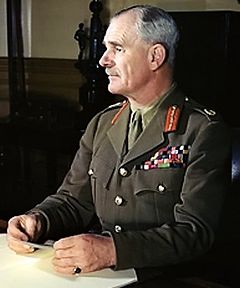 The War Cab­i­net had before them a Mem­o­ran­dum by the Sec­re­tary of State for India (WP (44) 216). It reviewed the lat­est posi­tion as regards the Ben­gal food grain sit­u­a­tion. The result was a net wors­en­ing of 550,000 tons. The Viceroy, in addi­tion to the 200,000 tons already promised, now required 724,000 tons of wheat. This was the min­i­mum needs of the civ­il pop­u­la­tion and the Army were to be met.
The Sec­re­tary of State for India said that the posi­tion had been wors­ened by unsea­son­able weath­er, and by the dis­as­ter at Bom­bay,* in which 45,000 tons of bad­ly-need­ed food­stuffs and 11 ships had been lost. He was sat­is­fied that every­thing pos­si­ble had been done by the Author­i­ties in India to meet the sit­u­a­tion. Giv­en the threat to oper­a­tions which any break­down in India's eco­nom­ic life involved, he felt that we should now apprise the Unit­ed States of the seri­ous­ness of the posi­tion. It must be for the War Cab­i­net to decide how far we should ask for their actu­al assis­tance.
* * *
Sir Firoz Khan Noon said that every­thing pos­si­ble was being done in Ben­gal to con­trol prices and move­ments of grain. The out­stand­ing fac­tor was a def­i­nite short­age of food grains in the coun­try. The effect of the unsea­son­able rains this Spring had been very serious….Substantial imports from abroad were essen­tial, not only to meet the short­ages, but because of their reac­tion on pub­lic opin­ion and morale, and their deter­rent effect on hoard­ers. While hoard­ing by mer­chants was under con­trol, the peas­ant was still uneasy and was hold­ing back sup­plies. India, which had nev­er been a self-sup­port­ing coun­try, had lost her Bur­ma imports and, in addi­tion, was car­ry­ing a heavy increase of pop­u­la­tion and sub­stan­tial num­bers of troops.
Mali­cious rumours were being spread by inter­est­ed par­ties in India that the Unit­ed States were will­ing to help with the grain but that His Majesty's Gov­ern­ment would not apply to them. If we now approached the Unit­ed States and they were unable to help, it would at least dis­pel that alle­ga­tion.
The Min­is­ter of War Trans­port point­ed out that the exist­ing pro­gramme of imports pro­vid­ed 35,000 tons of food grains per month for India from Decem­ber last to the end of Sep­tem­ber next. He found no fur­ther ship­ping avail­able, save at the expense of oper­a­tions or of the Unit­ed King­dom import pro­gramme. The Unit­ed States faced very seri­ous ship­ping dif­fi­cul­ties.
Churchill's View
The Prime Min­is­ter said that it was clear that His Majesty's Gov­ern­ment could only pro­vide fur­ther relief for the Indi­an sit­u­a­tion at the cost of incur­ring grave dif­fi­cul­ties in oth­er direc­tions. At the same time, there was a strong oblig­a­tion on us to replace the grain which had per­ished in the Bom­bay explo­sion. He was scep­ti­cal as to any help being forth­com­ing from Amer­i­ca, save at the cost of oper­a­tions of the Unit­ed King­dom import pro­gramme. At the same time his sym­pa­thy was great for the suf­fer­ings of the peo­ple of India.
* * *
After fur­ther con­sid­er­a­tion the War Cab­i­net agreed as fol­lows:
(1) The Prime Min­is­ter would rep­re­sent to the Pres­i­dent the sit­u­a­tion which had arisen from the Bom­bay explo­sion, with such addi­tion­al detail in regard to the gen­er­al­ly threat­en­ing char­ac­ter of the Indi­an food sit­u­a­tion and its pos­si­ble effect on oper­a­tions, as was thought desir­able at this stage. He would urge them to assist us with ship­ping, on the under­stand­ing, how­ev­er, that any help giv­en would be addi­tion­al to, and would not come out of, the ship­ping already allo­cat­ed to us, and would not be made in such a way as to reduce the Unit­ed King­dom import pro­gramme.
(2) The replace­ment of the 45,000 tons of grain lost in the Bom­bay explo­sion should be regard­ed as an oblig­a­tion which His Majesty's Gov­ern­ment must meet even if the Amer­i­can response was neg­a­tive….
Appeal to FDR
Five days lat­er Churchill wrote to Pres­i­dent Roo­sevelt:
I am seri­ous­ly con­cerned about the food sit­u­a­tion in India and its pos­si­ble reac­tions on our joint oper­a­tions. Last year we had a griev­ous famine in Ben­gal through which at least 700,000 peo­ple died….By cut­ting down mil­i­tary ship­ments and oth­er means, I have been able to arrange for 350,000 tons of wheat to be shipped to India from Aus­tralia dur­ing the first nine months of 1944. This is the short­est haul. I can­not see how to do more.

We have had much hes­i­ta­tion in ask­ing you to add to the great assis­tance you are giv­ing us with ship­ping but a sat­is­fac­to­ry sit­u­a­tion in India is of such vital impor­tance to the suc­cess of our joint plans against the Japan­ese that I am impelled to ask you to con­sid­er a spe­cial allo­ca­tion of ships to car­ry wheat to India from Aus­tralia…. have resist­ed for some time the Viceroy's request that I should ask you for your help, but…I am no longer jus­ti­fied in not ask­ing….
The edi­tors at Hills­dale thor­ough­ly indexed this and many oth­er key doc­u­ments. Togeth­er, they prove that, con­trary to sneer­ing alle­ga­tions, out of con­text quotes, and charges of racism, Churchill did all he could. His efforts and the Cabinet's did alle­vi­ate the short­age through numer­ous out­side sources.
________________
*On 14 April 1944, the car­go ship SS Fort Stikine caught fire and explod­ed in the Vic­to­ria Dock of Bom­bay. Deaths totaled 1,300 peo­ple, injuries more than 2,000.